Trending:
You will be surprised: seven celebrities who have never had plastic surgery. Photo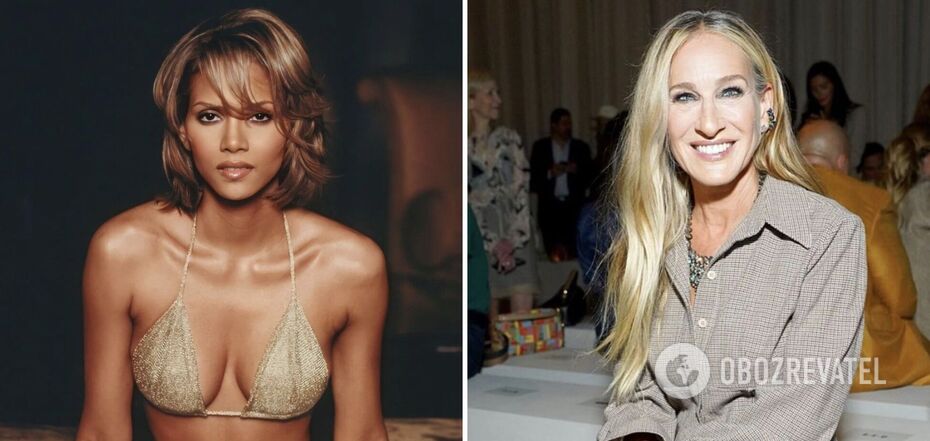 Stars support natural beauty
Hollywood stars are the first to fight the signs of ageing in order to prolong their youth as long as possible. They resort to beauty injections, buy expensive cosmetics and go under the knife of plastic surgeons.
However, some star beauties are categorically against plastic surgery and openly state this. OBOZREVATEL tells about celebrities who have never had plastic surgery.
Film star and TV presenter Eva Longoria has repeatedly stated that she has not had plastic surgery and is not afraid of old age. At 48 years old, she looks great, and it's all thanks to sports and a healthy diet.
"I associate ageing with wisdom, experience and maturity. I associate it with positivity and in no way say that it is the beginning of the end," the celebrity shares in an interview with Prevention.
Actress Sarah Jessica Parker also does not support surgical interventions without compelling reasons. The star rarely dyes her grey hair and does not inject Botox, but this does not prevent her from being a sex symbol for millions of fans.
"How to feel good about myself is something I've been thinking about for a long time, more than beauty or ageing. I accept myself and I can't do anything about it," Parker told Bustle.
Actress Halle Berry often appears online without make-up or hairstyling. She became a film star at a very young age and hasn't changed much since. However, Berry has not had plastic surgery and is strongly against it.
"It's almost like a drug that people try to push on you. When I see everyone around me doing it, there are times when I think that to survive in this business, I need to do the same. However, it doesn't occur to me, even if someone constantly suggests it," the star said in an interview with Yahoo Beauty.
Supermodel Gigi Hadid has always denied rumours that she changed her appearance with plastic surgery. She explains the transformation of her face by changing her make-up techniques.
"Everyone can do what they like, what makes them happy, helps them feel more comfortable and beautiful. Personally, plastic surgery scares me. I like to control everything too much and think: "What if something goes wrong?"," Hadid shared her thoughts with Vogue.
Actress and TV presenter Drew Barrymore supports natural changes and is against interfering with the normal processes that take place in her body.
"I don't want to fight nature. I'm raising two daughters, and we grew up in an industry where everyone wanted to drink from the fountain of youth, and I never signed up for that. Aging is safe and healthy," Barrymore said in her one-woman show.
Actress Salma Hayek suffered from rumours that she was so beautiful thanks to plastic surgery. The celebrity doesn't believe in injectable cosmetics and plastic surgery, because over the years, her appearance will look terrible.
"Your face doesn't move if you have Botox. You'll have to have injections all your life, more and more every time. I don't look at things in the short term, I think about longevity," the 56-year-old actress told Instyle.
Actress Kristen Stewart is convinced that she will never have plastic surgery. The 33-year-old star likes to experiment with her appearance through make-up or hairstyles, but not through injections or surgery.
"The thought of doing anything scares me. And maybe it's very arrogant, but I don't want to change anything about myself. I think women who do this are crazy. It's vandalism," Stewart answered Harpers Bazaar's question about plastic surgery.
Earlier, OBOZREVATEL wrote about hair shades that rejuvenate by 20 years. A new hairstyle can replace plastic.
Only verified information is available on our Obozrevatel Telegram channel, Threads and Viber. Don't fall for fakes!