Trending:
The iron can break: what water should never be poured into the tank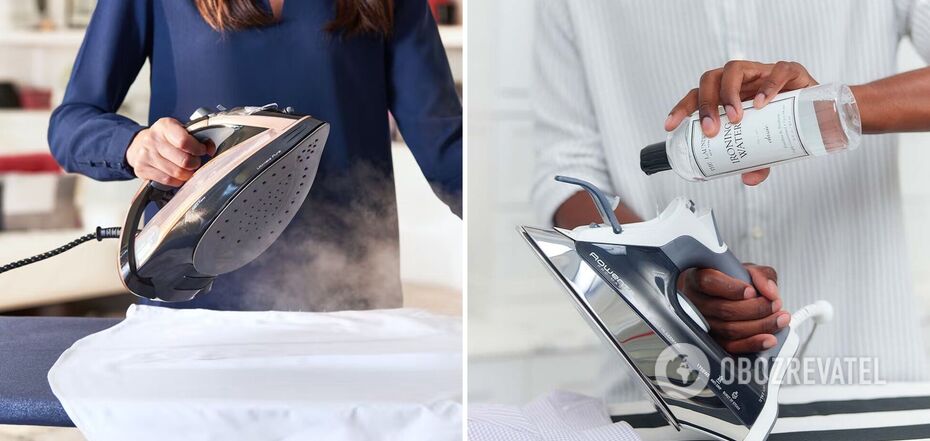 Water from the faucet can put an iron out of action
The iron's steam function is an ingenious invention that makes caring for your clothes much easier. But over time, the device begins to leave stains on the fabric, and in some cases it can even break down because of the scale that collects inside.
You can avoid this trouble if you do not use tap water, too hard for such purposes. OBOZREVATEL tells what water to take the correct way not to damage the iron.
You can find advice on the internet, as if baking soda water will not only help steam things, but also clean the iron from the lime inside. However, experts say that this is a myth. Moreover, in this way you can put the device out of operation.
In fact, two types of water are suitable for the iron:
distilled water;
Ionized water.
These are the ones that do not leave any limescale and will not damage either the fabric or the device itself. You can buy them in hardware stores. In particular, as a special water for ironing.
If the iron already has scale inside, find the instructions for it - the documents should contain a detailed explanation of how to get rid of it. The nuances of the process depend on the model of the device.
Previously OBOZREVATEL told how to correctly calculate the dosage of washing powder so as not to damage clothes and washing machines.
Subscribe to the channels OBOZREVATEL in Telegram and Viber to keep up with the latest news.