Trending:
Ozzy Osbourne, Britney Spears and others: 5 celebrities who tried to commit suicide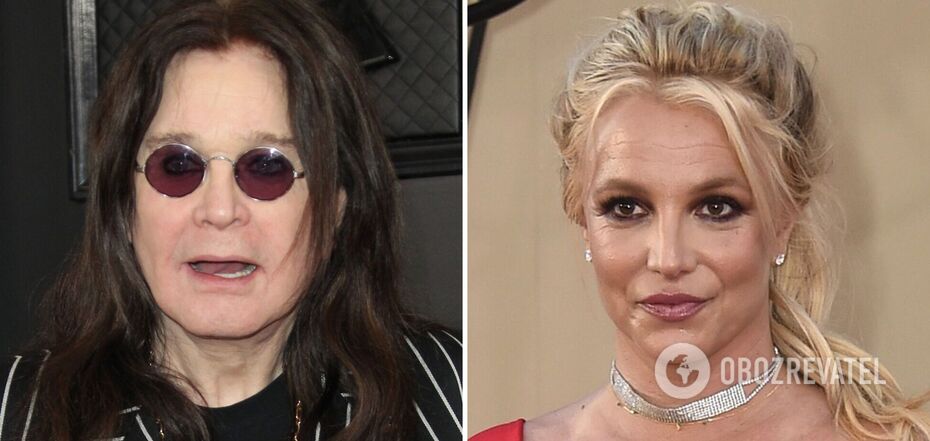 Ozzy Osbourne's wife also wanted to die
It seems to us that it is a sin for famous people to complain about life. They live in luxury, travel frequently and don't know what a limited budget is. However, psychologists believe that all creative people have a "mobile psyche", so they easily fall into depression and despair.
OBOZREVATEL presents to your attention a selection of stars who wanted to commit suicide. Some of them resorted to radical measures more than once (to see the photos, scroll to the end of the page).
Ozzy Osbourne
In one of his interviews, British rock singer Ozzy Osbourne admitted that he did not like his life as a teenager. Even at a young age, he had thoughts of committing suicide. The artist tried to take his own life not only at a young age, but also as a famous musician. By the way, his wife tried to commit suicide four times.
Britney Spears
Singer Britney Spears can be called the record holder for the number of suicide attempts. She tried to voluntarily take her own life several times, using all possible means: she cut her wrists, took illegal drugs, and tried to hang herself by making a noose out of sheets. Once, during another attempt, the artist wrote the "devil's number" (666) on her forehead and shouted: "I'm a fake". The singer's mental problems began in 2007, when she was in a creative and personal crisis. At the time, Britney shaved her head bald, had a fight with her husband and thought that her sons would be taken away from her. After that, Spears underwent treatment, but after a while she fell into depression again.
Halle Berry
American actress Halle Berry became disillusioned with life after her divorce from her husband David Justice. "I was sitting in the car and felt it filling with gas. My mind began to fog up and suddenly the image of my mother appeared in front of me. She had to go through a difficult time, she did a lot for us, her children, so it would be very selfish to pass away like this without telling her a word," the star stunned with her confession in one of her interviews.
Eminem
The famous rapper Eminem wanted to commit suicide back in 1996, when his beloved Kim Scott left him. The celebrity took a large dose of powerful drugs, but fortunately, he was saved. As the man later said, being on the verge of life and death, he rethought many things and began to seek salvation in creativity.
Drew Barrymore
Smoking, alcohol and drugs appeared in the life of the American actress even before the onset of adolescence. At the age of 14, the artist ended up in a rehabilitation centre. There she cut her wrists with a kitchen knife. Doctors entered the ward in time and saved the girl. After this incident, the beauty thoroughly embarked on her transformation and subsequently gave up all her bad habits.
Earlier, OBOZREVATEL wrote that the American actor and star of the film Home Alone, Macaulay Culkin, also tried to take his own life. Since 2002, the star has been in a relationship with Mila Kunis. It was after the breakup, in 2012, that he summed up that nothing else kept him in this world. To learn more, follow the link.
Only verified information is available in our Obozrevatel Telegram channel and Viber. Do not fall for fakes!