Trending:
Orlando Bloom, Drew Barrymore, and others: Five celebrities who miraculously escaped death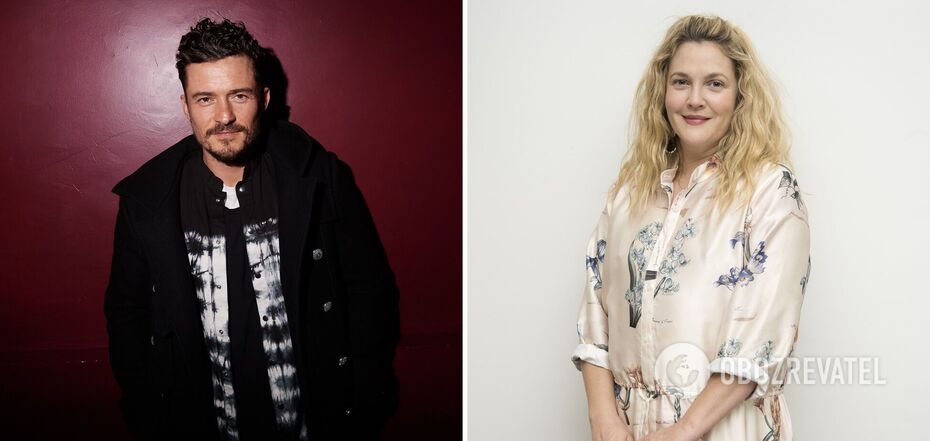 Stars who miraculously escaped death
They say that death is like snow - you never know when it will fall. The meaning of this expression became especially clear to some celebrities whose lives could have been cut short unfairly early and completely unexpectedly, but fate gave them a second chance. Now they look at life differently - began to appreciate it much more when they did not lose much.
OBOZREVATEL decided to tell about the world's stars who miraculously escaped death. Some of them were seriously injured on the set, performing stunts, and some of them faced a medical error or an accident.
Orlando Bloom
The world-famous British actor escaped death in an amazing way. Bloom was trying to climb up a drainpipe on the roof when suddenly it collapsed. As a result, the "Pirates of the Caribbean" and "Lord of the Rings" star fell three stories down and broke several vertebrae in his back. He not only severely injured his back, but was also temporarily paralyzed for several days. The actor had to undergo 18 months of rehabilitation after multiple surgeries to repair the vertebrae. After his paralysis and difficult treatment, Bloom has a completely different attitude toward stunts, rock climbing, and life in general.
Drew Barrymore
The iconic actress survived a terrible house fire that she shared with her then-fiancé Tom Green. The story of their rescue is truly amazing, because their 5-year-old dog Flossie, a cross between a Labrador and a chow-chow, came to the rescue of potential victims of the blaze. His barking woke Barrymore and Greene up to see the house filling with thick smoke. All three managed to get out of the fire unharmed, but the cost of damage to the house was 700 thousand dollars. However, the actress didn't care about that, because she looked death in the eyes and knew that no money has the same value as life.
Jackie Chan
Jackie Chan is a legendary actor who gave us hundreds of great movies. All the stunts in the movies Jackie always performed by himself, which made him a star of world magnitude. However, during the filming of "Armor of God" an accident occurred, which could have had tragic consequences. Thus, the actor jumped on a tree branch, which immediately broke. He ended up falling and smashing his skull on a rock lying on the ground. Such injuries are usually fatal. Chan got off with a scar on his head, which remains with him to this day, and a slight loss of hearing in one ear, but most importantly - a miracle survived.
Kanye West
The scandalous rapper miraculously escaped death when he fell asleep at the wheel of his own car. After the accident, West was hospitalized, where he underwent several surgeries to repair his broken jaw. The extent of his injuries were surprisingly limited to his face, but the musician still had an extremely long recovery period ahead of him. However, the accident did not stop the rapper from working. After recent surgeries, when he had his jaw stitched shut with wire to keep it in position, he released a single called Through the Wire, in which he detailed his life-changing experience.
Jane Seymour
A British actress and writer almost died because of a medical error. She was treated for ordinary bronchitis, but as a result she looked death in the eyes and miraculously survived. The case was this: the star was undergoing a procedure, when the nurse who was caring for her, accidentally injected antibiotics into her vein, not into the muscle tissue, as it should be. This sent Seymour into a state of anaphylactic shock that could eventually lead to her death. The actress later told fans that while in her pre-mortem state, she had an out-of-body experience and was able to see the staff trying to resuscitate her
Previously OBOZREVATEL wrote about the stars who survived clinical death and returned from the other side. The selection includes Sharon Stone, Demi Lovato, Zac Efron and others. Read more in our story.
Only verified information on our Telegram-channel Obozrevatel and Viber. Do not be fooled by fakes!