Trending:
Make you look perfect: top 7 make-up secrets used by the stars. Photo.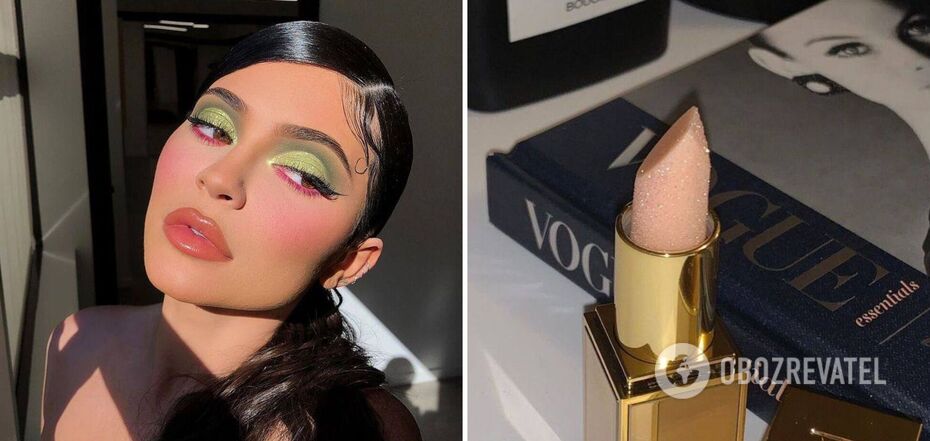 Kylie Jenner
Model and famous blogger Kylie Jenner knows everything about make-up. She founded her own line of cosmetics, which is incredibly popular all over the world. In addition, the girl has many life hacks that will make your make-up easier and turn you into a fatal beauty.
OBOZREVATEL would like to share a few tips that Kylie Jenner, Selena Gomez, and Hailey Bieber use. Celebrities always attract admiring glances and receive compliments for their irresistible appearance.
1. Apply blush to the bridge of your nose
If you want to look like you've just spent two weeks on holiday in the Bahamas, apply a small amount of pink blush to the bridge of your nose (but not to the tip of your nose). This will give you a fresh, summer flush.
2. Use concealer as a base for eyeshadow
Concealer can come to the rescue if your primer is gone. A flesh-coloured product will help to provide a neutral base for your eyeshadow and also give the pigment a chance to stay on the eyelid. Don't worry, the colour of your eyeshadow will be just as vibrant.
3.Apply powder to your lips to make the lipstick last as long as possible
After you have applied lipstick, place a tissue on your lips and powder them with a brush. This will give the product a matte finish and make it last longer. Now eating and drinking drinks is not a problem.
4. Use a toner or eye drops to revive your mascara
Instead of running straight to the store for a new mascara, you can revive your old one. Add a few drops of eye solution to the tube and shake well. After this manipulation, you won't need a new beauty product for at least two weeks.
5. Let your "mistakes" dry before erasing them
It often happens that a lady has put on mascara and then sneezed. The entire product is instantly imprinted on the skin. After that, you try to take a cotton pad and quickly remove the "traces of the crime". However, this is your big mistake, as you will only ruin your make-up and smear cosmetics all over your face. Therefore, allow a few minutes for the product to dry, and then take an ear stick and gently get rid of all unnecessary things.
6. Scrub your lips with a toothbrush
For soft, smooth lips, exfoliation is key. Gently run your toothbrush over your lips several times and then apply your favourite moisturising balm. Scrubbing will not only remove dead skin, but also give a natural pink colour.
7. Use your fingers as a brush
To achieve an even complexion and colour on your lips, apply foundation and lipstick with your fingers. This way you can literally dissolve the product on the skin and remove all the excess. After that, powder your face and admire the wow effect.
Recently, OBOZREVATEL informed which make-up techniques have long been outdated. Since naturalness and naturalness are in fashion, clearly drawn graphic eyebrows can cause ridicule among others. To arm yourself with knowledge, follow the link.
Only verified information is available in our Obozrevatel Telegram channel and Viber. Do not fall for fakes!