Trending:
Lady Gaga, Claudia Schiffer and others: who among the celebrities categorically refuses to drive a car and what is the reason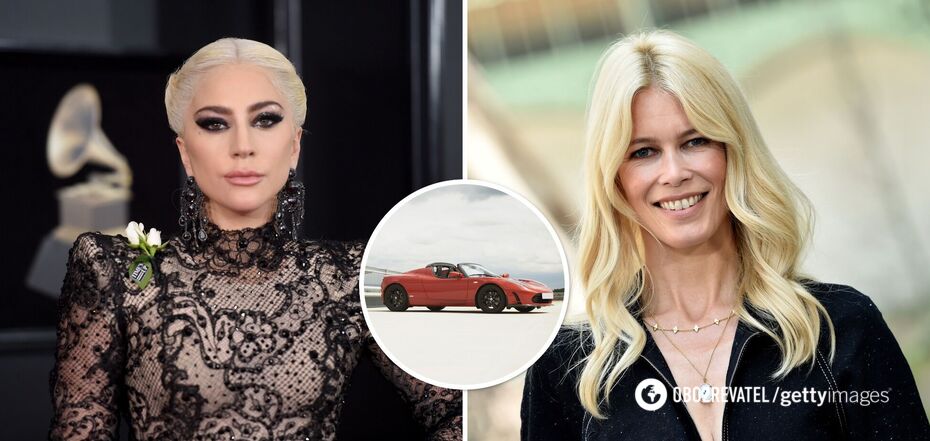 Stars who categorically refuse to drive
A personal driver is a common story among famous people. Of course, first of all, it is very convenient, because with a busy schedule, time on the road can be spent with benefit: to prepare for a performance, learn a role, make important calls or just relax. But there are stars who do not sit behind the wheel for other reasons - fear, inability to navigate in space or lack of rights.
OBOZREVATEL offers to talk about those celebrities who do not enjoy driving at all. On the contrary, the wheel and the road cause them stress and panic.
Christina Aguilera
The famous singer and actress has a driver's license, but she has no desire to drive. She simply does not like the process of driving. However, there is another reason. Multiple Grammy winner is afraid to drive in Los Angeles because of the paparazzi, who are just trying to rush under the wheels for an exclusive shot of the star. Moreover, in 2009 Aguilera was even involved in an accident, although she was a passenger. Fortunately, no one was hurt, but the artist's fear of getting behind the wheel remained.
Daniel Radcliffe
The 33-year-old "Harry Potter" still does not have a driver's license. The fact is that the actor has suffered from a rare condition since childhood - dyspraxia. It is a movement coordination disorder. And although in normal life his ailment does not manifest itself in any way, to sit behind the wheel star is not recommended - the consequences can be tragic.
Joan Rowling
Let's not stray too far from Harry Potter and talk about the author. Joan Rowling with her income could easily afford a decent fleet of cars, but the writer does not drive anyway, so she is not into car shopping either. "I am poorly oriented in space, and at the sight of working mechanisms in general I lose touch with reality", - the celebrity explained her reluctance to drive a car.
Lady Gaga
The world famous singer and actress is now 37 years old, but she got her driver's license not so long ago - at 30. For many years she tried hard to learn how to drive, but all in vain. Apparently, it's just not given to someone. However, Gaga showed her persistence and achieved the desired results. However, over the past seven years, the artist's license was not of much use to her. She continues to drive in the passenger seat and only in extreme cases she gets behind the wheel.
Claudia Schiffer
The world-famous supermodel, like our previous heroine, for many years in a row could not master the art of driving. A series of failures led to the fact that Schiffer simply despaired and abandoned any attempts. The situation changed for the better when the company Opel offered the star a lucrative contract, under which she becomes their face, and therefore should drive only cars of this brand. The model agreed and continued training with a professional instructor.
Robert Pattinson
The famous actor, as it turned out, does not drive a car either - he is elementary unsuccessful at it. All the levers, buttons and pedals were too difficult for Pattinson to use. He said he feels very stiff behind the wheel from the feeling that he can't control the situation in the flow of other cars and passers-by. The "Twilight" star travels exclusively with a professional driver and security, as safety and comfort are of paramount importance to him.
Previously, OBOZREVATEL wrote about the stars who became the perpetrators of accidents. Some of the accidents were fatal. All the details - in our material.
Only verified information in our Telegram channel Obozrevatel and in Viber. Do not be fooled by fakes!