Trending:
Ivo Bobul sues journalist Emma Antonyuk after scandalous interview and accusations of sexism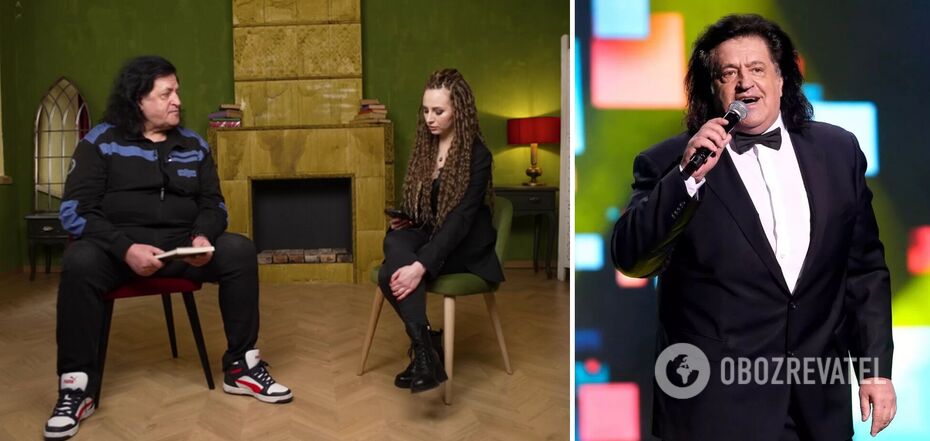 More than two months ago there was a big scandal online about the famous Ukrainian singer Ivo Bobul. He came for an interview with the blogger Emma Antonyuk, and during the conversation, he made sexist statements. In particular, the artist accused women of mercantilism and dishonesty, and when the interviewer began to argue - he got up and left. Now Bobul said that he sued Antoniuk because she allegedly had no right to publish material with him.
The performer announced his intentions in an interview with ZhVL. The artist is convinced that the journalist wanted to get high on his name and a high-profile scandal.
Bobul insists that he did not allow the scandalous interview with him to be published on YouTube, but Emma, according to the star, allegedly ignored this request. The conversation between the artist and the journalist broke off at about the 40th minute on the subject of sexism, but the singer, after learning further questions from Antonyuk, assured that he would have left anyway.
"I've done a lot of interviews in my life, but I've never had one like this. I told her, 'Don't put that on the air without my permission. I sued her because she had no right to put it out without my permission. You have to have some kind of honor. With wolves, I'm wolfish, with people I'm human. When I left and they told me what other questions she was preparing... I would have left anyway. She wanted to get high. That's how she is, " commented Bobul.
The trial is not handled by Bobul himself but by his lawyers. The singer didn't share the details. However, the singer does not see his own guilt or wrongness in his statements. He says he doesn't consider himself a sexist, but he doesn't deny what he said in the interview either.
"Ivo Bobul, I would rather say, is a sex symbol than a sexist. First of all, listen to the repertoire. About what? About love for women! I stand by what I said, but I love women. Yes, there is such a thing in society and you have to admit that there is such a thing. I said what I said, and I have the right to say what I think. I wasn't talking about everybody, I was talking about some people. You should have understood that. And to take a man and beat his head against the pavement ... Well, why?" - notes the singer.
Recall that back in February of this year a scandal erupted around an interview with Ivo Bobul. He made some absurd, sexist statements about how modern women are "mercantile" and that "good girls should stay at home". When Emma Antonyuk tried to prove the artist wrong, he left the studio.
Subsequently, Bobul accused the interviewer of wanting to propagate the star's name, as well as of unprofessionalism. According to the singer, he banned the publication of the interview.
As OBOZREVATEL wrote, the journalist denied Ivo Bobul's accusations and assured that he did not say a word about the ban to publish the material.
Only verified information in our Telegram channel Obozrevatel and in Viber. Don't be fooled by fakes!