Trending:
"If they are capable, they will earn it themselves." 5 celebrities who don't plan to leave their children an inheritance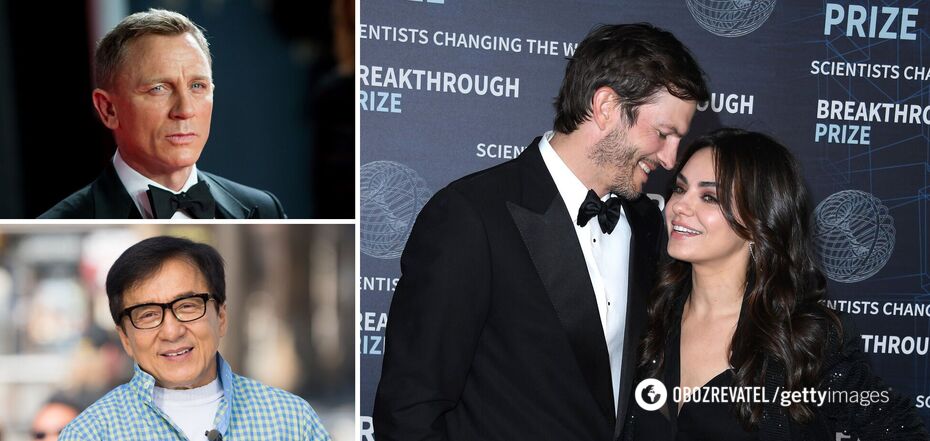 Celebrities raising financially literate children
Being born into a celebrity family is not always a guarantee of a comfortable life. Yes, some stars, thanks to hard work, manage to save up money... And create a financial cushion for their children and grandchildren.
In recent years, another trend has emerged. Famous parents openly say that they plan to leave their children without an inheritance. What pushes them to make this decision? Read the article by OBOZREVATEL. Spoiler alert - there is a noble purpose in this.
1. Jackie Chan
Film actor, director, producer, stuntman, screenwriter and singer Jackie Chan has a son and a daughter. He has repeatedly said in interviews that he will not leave them an inheritance. The man is convinced that the future of children depends on them: "If they are capable, they will earn money on their own. If not, they would spend my money on empty whims." That's why Jackie wants to give what he earns to charity.
2. Ashton Kutcher and Mila Kunis
Actor and producer Ashton Kutcher and actress Mila Kunis also have no plans to "make their children happy" with an inheritance. "I'm not setting up a trust for them. We want to give our money to charity," the celebrity dad said in the Dax Shepard podcast. Ashton added that if his daughter and son have a good business plan, he would not mind investing in it.
3. Elton John
British rock musician Elton John and film director David Furnish have two sons. The couple decided not to leave their children an inheritance but to give it to charity. They argue that boys need to develop respect for hard work. Elton said in one of his interviews that "a silver spoon left in a child's mouth can ruin his life".
4. Daniel Craig
An English actor who starred in 5 James Bond films, Daniel Craig decided not to leave his earnings to his two daughters. The actor calls inheritance an unpleasant thing: "My philosophy is that I want to spend it all or give all the money to someone before I leave this world. It is not for nothing that they say that when you die a rich man, you have failed."
5. Sting
English rock musician and actor Sting has 6 children (3 sons and 3 daughters). The artist is convinced that his children should succeed through their own efforts. "I told my children that there would be no money left because my wife and I spend it. We spend what we earn. There is not much left. I don't want to leave them trust funds," Sting said in an interview with the Daily Mail.
Earlier, OBOZREVATEL wrote about Jim Carrey, Demi Moore and other stars who dropped out of school for a career in film.
Only verified information is available in our Obozrevatel Telegram channel and Viber. Do not fall for fakes!