Trending:
5 make-up mistakes that can ruin everything: you can't do this. Photo.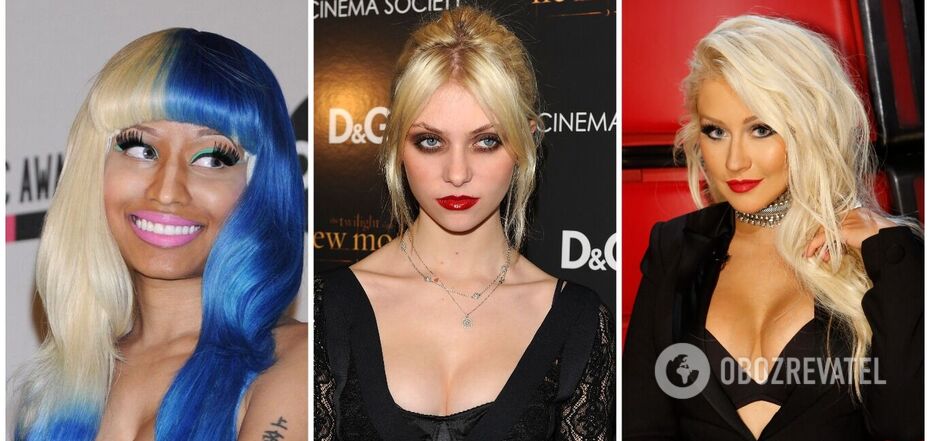 Make-up mistakes that can ruin everything
Beautiful, and most importantly, accurate make-up plays as important a role in creating a stylish look as trendy shoes, a jacket or a handbag. However, fashionistas often forget to follow the trends in the world of make-up, which is why they make mistakes and spoil the overall picture with tasteless shadows or inappropriate arrows.
OBOZREVATEL has compiled five major make-up mistakes that can ruin any look. The main thing to remember is that the key to successful make-up, whether for day or evening, is pre-cleansed and well-moisturised skin. If you don't prepare your face for applying makeup, you're likely to fail.
1. Using too dark a foundation to look tanned
It's a common mistake: we tend to think that choosing a darker foundation will make us look better. However, this product works differently. The purpose of foundation is to create a base, a background for make-up. That is, to even out the skin, give it radiance and erase imperfections. Therefore, you should always choose a foundation in a colour that is closest to your natural skin tone. And to give a healthy glow, use blush and/or bronzer.
Girls make a similar mistake with concealer, choosing a lighter shade in the hope of hiding dark circles under the eyes or rashes. As a result, the skin tone looks completely unnatural.
2. Applying too much product
An excess of cosmetics on the face does not make girls more fashionable or attractive. You can often hear the phrase from professional make-up artists: "Successful make-up is discreet make-up that emphasises you without being noticeable." Black eyeshadow, red lipstick, several layers of mascara, an abundance of foundation and powder will create a "lumpy" effect on your face.
So, for example, choose easy-to-wear blush shades (apricot, peach) and apply them delicately with a brush on the cheekbones. Also, be sure to decide whether to focus on the eyes or the lips. The emphasis should be on one thing only. Otherwise, it will look vulgar and overwhelming.
3. Daytime smoky eyes
This eye make-up technique, which means "smoky eyes", has been trending for many years. What is the mistake then? The emphasis here is on the word "daytime". Smoky eyes are an ideal evening make-up option. But you shouldn't do it every day for going to the store or going to work in the office. In addition, if you are not good at this technique, then it is better not to risk it either, as there is a risk of getting the eyes of a tired panda instead of the make-up of a seductive panther.
4. Lip liner darker than lipstick
This technique was relevant in the mid-90s, but now, to look stylish and elegant, it is better to forget about this technique. Either choose the same colour of pencil as your lipstick, ideally even the same brand, so as not to make a mistake. Or choose the exact same colour as your lips: nude and nothing else.
5. Not washing off make-up
One of the biggest make-up mistakes is neglecting to remove it at the end of the day. The skin needs to breathe and recover. It does this especially intensively at night. Therefore, thorough make-up removal is a must before going to bed. Even if you're tired, sick or think that one time won't hurt anything, don't skip this most important step.
As OBOZREVATEL wrote earlier, the make-up artist named the main mistake in applying eye shadow. According to the professional, it adds age by emphasising wrinkles on the face.
Only verified information is available in our Obozrevatel Telegram channel and Viber. Do not fall for fakes!