Trending:
Prigozhin caught in a "trap" with statements on Bakhmut, Vagner has big problems - ISW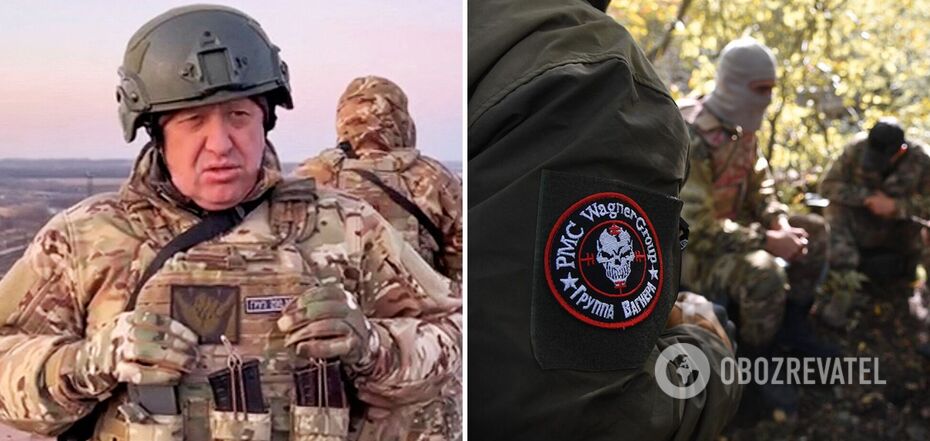 Prigozhin never carried out his threat to withdraw from Bakhmut, which indicates that he understands his dependence on the Russian Defense Ministry. Yes, the blackmail of the Russian Defense Ministry did not give the leader of the Wagner PMC the expected result.
This is reported by the Institute for the Study of War (ISW). Prigozhin with blackmail tried to change the priorities of the Russian Ministry of Defense regarding the attack on Bakhmut in order to win the city himself, using the preparation of the Russian military for the Ukrainian counterattack.
To this end, he criticized the officials in charge of ammunition distribution and claimed their pointless storage of shells, which led to significant losses of Russian mercenaries in the fighting. At the same time, ISW writes, the Russian Defense Ministry is now trying to sensibly store a limited supply of ammunition to repel a Ukrainian counterattack.
Thus, with his blackmail, Prigozhin wanted the Russian Defense Ministry to comply fully with his demands, despite the risk of losing their targets to regular Russian forces. Prigozhin believed that Surovikin would assist him in this matter and influence the Russian Defense Ministry to respond to Wagner's demands. However, he was unable to connect with Surovikin, which may indicate that the ringleader of the thugs does not have as much influence in the Russian Ministry of Defense as he thought.
Thus, in response to the Russian Defense Ministry's blackmail, the Wagner group was threatened with state treason if their forces were withdrawn from Bakhmut. This was probably one of the reasons why he never carried out his threats.
According to ISW, Prigozhin also blamed other Russian irregulars for the heavy losses and the slow pace of advance in Bakhmut. Thus, he wants to undermine the credibility of other Russian PMCs and expose Wagner as the only competent force operating in the area.
Earlier, the GUR said that statements by PIK Wagner owner Yevgeny Prigozhin regarding the "ammunition famine" are artificial, although the confrontation between him and Russian General Staff Chief Valery Gerasimov does exist.
Earlier, OBOZREVATEL reported that the Russian General Staff limited Wagner in ammunition so that the cons could not fight more effectively than the regular troops. Yes, military generals and mercenary commanders have long been fighting not for Bakhmut, but to measure with each other.
Only verified information in our Telegram channel Obozrevatel and in Viber. Do not be fooled by fakes!