Trending:
Top 5 places to visit by car in Lviv and its surroundings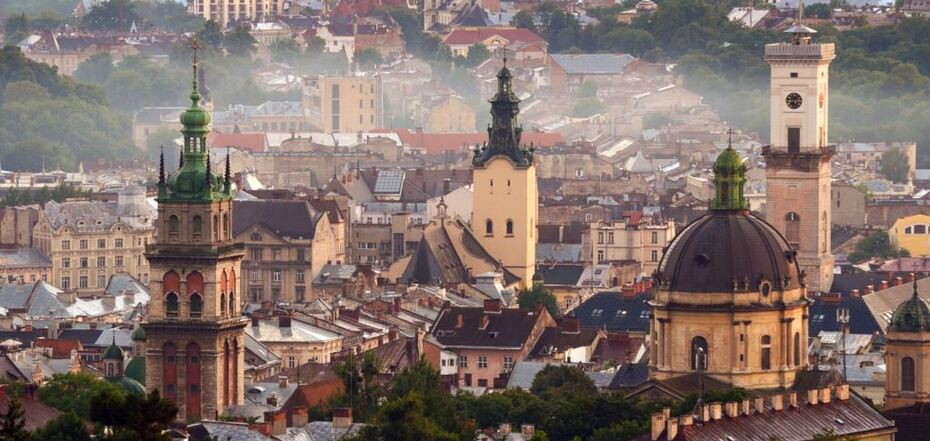 Top 5 places to visit by car in Lviv and its surroundings. Source: lviv.vgorode.ua
We offer you to consider the top 5 places worth visiting by car in Lviv and its surroundings. The article will describe each of these places, their features, historical significance, as well as recommendations on how to get there by car and what to see on the way.
This information will be useful for those who are planning a car trip to Lviv and want to get the most out of their trip. Lviv is one of the most beautiful cities in Ukraine, famous for its rich history, architecture and cosy atmosphere.
The best way to get to know Lviv and its surroundings is to rent a car in Lviv. This will give you the opportunity to visit all the interesting places and see all the sights that this wonderful part of Ukraine has to offer. In this article, we will tell you about the top 5 places to visit by car in Lviv and its surroundings.
Liubart's Castle
Liubart's Castle is a unique architectural landmark located 30 km from Lviv on a hillside. It is one of the few castles that has been preserved in Poland and Ukraine. Liubart's Castle was built in 1630 and rebuilt in the Baroque style in 1755. Today, Liubart's Castle belongs to the National Museum named after Angela Slobodzianska and is open to the public. This place is worth visiting by car to enjoy the beautiful views of the surrounding area and visit the museum inside the castle.
Lake Synevyr
Lake Synevyr is the pearl of the Carpathians, located 250 km from Lviv. This beautiful mountain lake is the deepest lake in Ukraine, with a depth of 16 metres. The water in Lake Synevyr has an unusual blue colour, which makes this place even more unique. Lake Synevyr is located in the mountains, so the best way to get there is to rent a car in Lviv.
Fortress of Tustan
The Tustan Fortress is one of the most mysterious and interesting historical monuments located in Ukraine. It is located 90 km from Lviv and is a huge complex of fortifications built in the 9th and 10th centuries. The Tustan fortress was occupied by various states and nations at different times, but always remained impregnable. Today it is open to the public and is one of the most popular tourist destinations in Western Ukraine.
Potocki Castle in Ivano-Frankivsk
The Potocki Castle in Ivano-Frankivsk was built in 1672 by the city's founder, Andriy Potocki, near his residence. By now, the complex of buildings has lost its original appearance, as it has been rebuilt several times for the needs of various military facilities. Until 2004, a military hospital was located on the territory. To date, the complex has been privately owned.
Kamianets-Podilskyi
Kamianets-Podilskyi is a city located 250 km from Lviv, which is known for its historical value and beautiful architecture. The city is surrounded by a moat and walls that were built in the 14th century and is a unique historical landmark. Here you can see many beautiful buildings, monasteries and churches, as well as visit the Kamianets-Podilskyi fortress, which was built in the 16th century.
Lviv and its surroundings are a unique corner of Ukraine that you should visit at least once in your life. Renting a car in Lviv from this website https://narscars.com.ua/ua/lviv-r6 is the best way to travel around this part of Ukraine and see all the beauty and sights it has to offer. Castles, lakes, fortresses, historical monuments - all of them can be seen by car in Lviv and its surroundings. Go on a journey and discover new places!