Trending:
Day of the State Emblem: features of the holiday and name days on February 19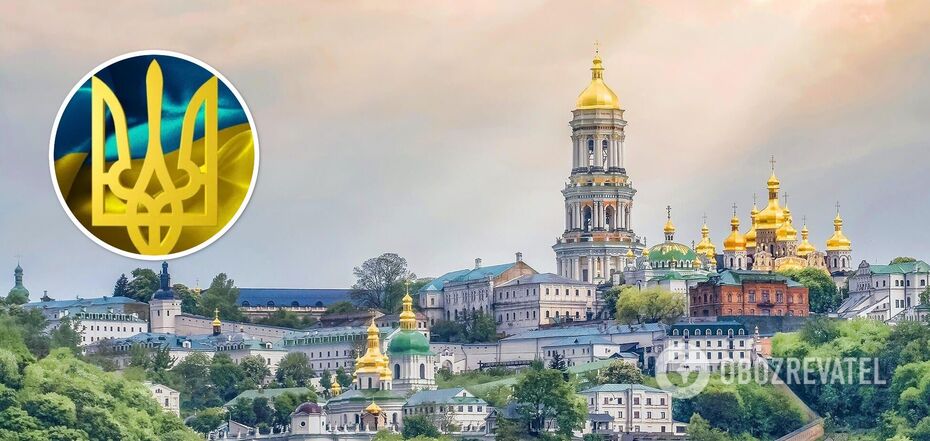 The trident was approved as the coat of arms of Ukraine on February 19, 1992
One of the national symbols of Ukraine, the State Emblem, celebrates its holiday every year on February 19. On this day, Oleksandr, Anatolii, Arsenii, Vasyl, Dmytro, Ivan, Maksym, Mariia, Marfa, Martha and Khrystyna also celebrate their name days.
OBOZREVATEL tells what secular and religious holidays fall on this date. We also reveal the essence of the holiday in honour of the State Emblem in more detail.
Day of the State Emblem of Ukraine
One of the main symbols of the Ukrainian state is the Trident. As the Institute of National Remembrance reminds us, this symbol has a thousand-year history and comes from the Rurik family, who used it as their sign.
Prince Volodymyr Sviatoslavovych, also known as Volodymyr the Great, the Baptist of Rus, used the Trident on his coins. Yaroslav the Wise did the same.
From the 13th century until the early 19th century, the symbol was forgotten, but was eventually revived by supporters of the idea of Ukrainian statehood. In the twentieth century, the sign acquired a new meaning, becoming a symbol of the liberation struggle of the Ukrainian people. In particular, it was approved as an emblem by the Ukrainian Central Rada on the proposal of Mykhailo Hrushevsky in 1918. Later, the Soviet authorities, having occupied Ukraine, labelled it "nationalist", banned it and began to severely persecute those who used it.
After the restoration of Ukrainian independence in 1991, the Trident was chosen as the Small State Emblem of Ukraine. This happened on February 19, 1992. The date was fixed as a holiday. Since then, the Trident has been one of the key symbols of Ukraine and a marker of Ukrainian identity. Today, the Trident, like the blue and yellow flag, unites all Ukrainians who are defending their country from the Russian invasion at the front and in the rear.
What religious holiday is celebrated on February 19
On this day, the Orthodox Church honours the memory of St Vukol Smirnski. He was the first bishop in Asia Minor and baptised many pagans. It is customary to pray to the saint with requests for happiness and health.
On February 19, the feast day of St Photius is also celebrated. In the ninth century, he was the Patriarch of Constantinople. Under him, the conflict between the throne of Constantinople and the Pope did not have time to turn into a split, but reached a new level. Pope Nicholas I anathematised Photios, and he actively fought against the papal authority until the end of his life.
Previously OBOZREVATEL told when Forgiveness Sunday is celebrated in 2023.
Subscribe to OBOZREVATEL channels in Telegram and Viber to keep up with the latest events.