Trending:
What to make for breakfast to be tasty and healthy: top 5 ideas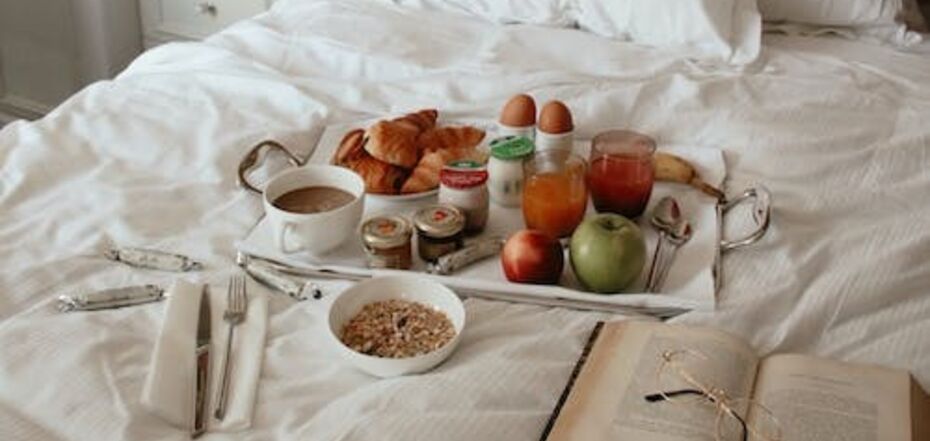 Easy Breakfast Recipes
Breakfast is undoubtedly the most important meal. You need to eat nutritious foods in the morning that have enough protein, fiber, and vitamins. In addition, you want the meal to be tasty and quick to prepare.
FoodOboz editors have gathered for you five very simple breakfasts that will add energy and good mood for the whole day. Here are options of egg dishes, fruit dishes and pancakes.
Baked Oatmeal
The idea for baked oatmeal was published on the food blogger Polina's page with the nickname pollicooking in TikTok
Ingredients:
oatmeal
cocoa
leavening agent
banana
milk
sugar
egg
Method of preparation:
1. Pour the oats into the bowl of a blender.
2. Add the cocoa and baking powder.
3. Put half a peeled banana in slices.
4. Beat in the egg.
5. Chop everything up.
6. Pour into the mold.
7. Garnish with chocolate and nuts if desired.
8. Bake.
Fluffy scrambled eggs
Culinarian Anna shared on Instagram-story the secret to a fluffy omelet that will always turn out very tasty and high.
To make the omelet airy and puffy, you need to add sour cream to the egg mixture and cook the dish under a lid.
Ingredients for the omelet:
eggs - 2-3 pcs.
sour cream - 1-2 tbsp.
salt - to taste
butter - 10 gr
Method of preparation:
1. Beat eggs with salt, add sour cream, mix.
2. Heat a frying pan, melt the butter, pour the egg mixture, cover and cook for about 1-2 minutes.
3. Serve the cooked omelet hot, with fresh vegetables and greens.
Shakshuka
Food blogger Oksana Dorosh(oksana_dorosh_rezeptu) shared a recipe for hearty egg shakshuka on her Instagram page.
Ingredients:
eggs - 2 pcs.
onion - 1 pc
tomatoes - 2 pcs
sweet bell pepper - 1 pc
ground pepper mix
salt
greens
Method of preparation:
1. Cut peppers into julienne strips, dice tomatoes, chop onions. Roast the vegetables until soft. While cooking, salt the vegetables, add a pinch of sugar and a mixture of ground paprika.
2. After the vegetables are ready, you need to make small holes with a spoon, break the eggs in it. Salt and pepper it. Cook on low heat for about 5 minutes.
3. Sprinkle the finished shakshuka with herbs and serve.
Thin pancakes for breakfast
The idea of making pancakes on a batter with boiling water is published on the page of food blogger Sofia with the nickname cooking_by_sofi_ on Instagram.
Ingredients:
3 eggs
2 cups milk
1 cup boiling water
1.5 cup flour
3 tbsp sugar
0.5 tsp. salt
3 tbsp vegetable oil
Method of preparation:
1. Whisk the eggs.
2. Add sugar, salt and a glass of milk.
3. Beat until combined.
4. Sift in flour in 2-3 steps and mix.
5. Add another 1 cup of milk and vegetable oil, stir to combine.
6. At the end, pour a cup of steep boiling water, stirring.
7. Grease the pan with oil only the first time.
8. Stuffing as desired.
Smoothie
The idea of making a delicious and healthy fruit smoothie was shared by food blogger Tatiana(grenache_rose) on her Instagram page.
Ingredients:
kiwi - 4 pcs.
banana - 2 pcs
yogurt -120 ml (apple or orange juice can be substituted).
honey - 2 tsp.
several strawberries
Method of preparation:
1. Wash the fruit well.
2. Peel the fruits that need to be peeled.
3. cut into pieces of about equal size.
4. Place everything in a blender.
5. Add yogurt or juice of choice.
6. Whisk until the mixture is smooth.
7. Pour the finished mixture into glasses.
Also on OBOZREVATEL you can read the recipes: