Trending:
What can spoil okroshka: this is not the way to prepare the dish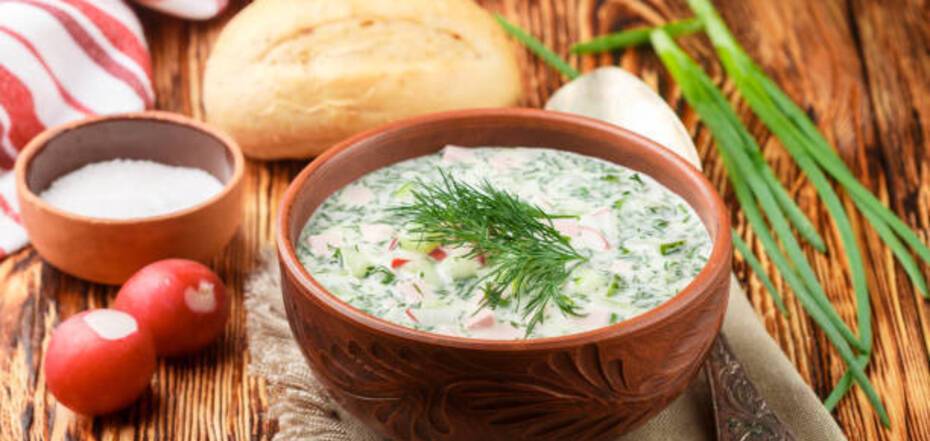 What can make okroshka unpalatable
Okroshka is one of the most popular spring dishes. This food is very light, it quenches thirst well. It contains a lot of fresh vegetables and greens. But in order to make the okroshka really tasty, you need to take a few points into account.
FoodOboz editors will tell you about the most common mistakes that can ruin your okroshka. Most often okroshka is prepared on whey or kvass.
Store kvass
Ordinary kvass for drinking, which is sold in stores, has a very sweet taste. Therefore, it is better to choose exactly the one that is made specifically for making okroshka. Or make it at home. It is very tasty if the kvass has a slight sourness.
Without green onions
It is young and fresh onions that are an indispensable ingredient for an okroshka. It has a bright flavor, combines well with vegetables. This component adds spice and flavor to the dish.
Cooking okroshka without dressing
The perfect okroshka should be spicy and rich. Therefore, it is not enough to simply pour the vegetables with kvass or whey. It is very important to make a dressing based on mustard or horseradish.
Overripe vegetables
Overripe cucumbers have a rather bitter taste. The same applies to radishes. In addition, such components have a tough texture, so the dish will not taste good. Choose fresh and young vegetables for the okroshka.
Finely chopped components
Okroshka is a dish where the taste of each vegetable must be felt. Therefore, the components should be cut into medium slices. And in no case do not grate.
Also on OBOZREVATEL you can read the recipes: