Trending:
Tastier than ice cream: an elementary strawberry and meringue dessert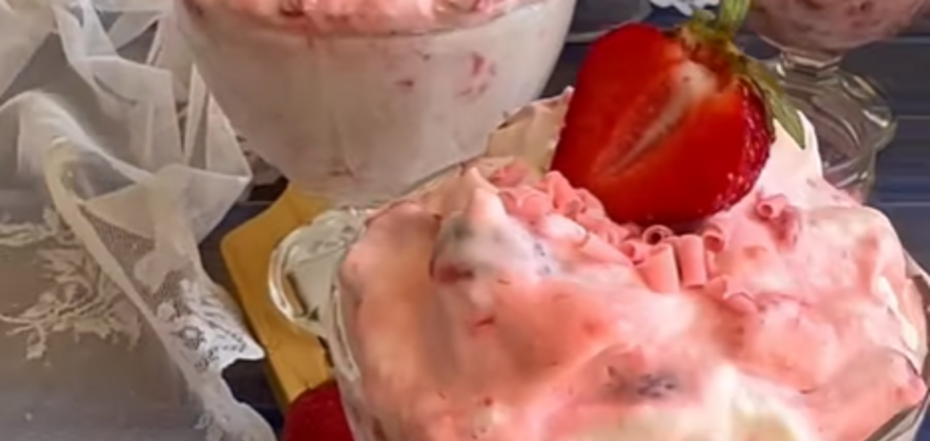 A dessert that tastes better than ice cream. Source: Photo from Tatiana Yushina's Instagram page
The only thing tastier than ice cream is this dessert. In addition, it is much easier to prepare. The main highlight of this dish is the usual meringue, which in combination with strawberries becomes very tender. You can eat such a delicious dish right away or just store it in the fridge - you won't need the freezer.
The idea for a dessert that tastes better than ice cream is published on the Instagraam page of food blogger Tatyana Yushina(_tanyushina_). It comes out very tasty if you add orange liqueur to the strawberries.
Ingredients for 5-6 servings:
600 g strawberries.
2 tablespoons powdered sugar
2 tbsp orange liqueur
400g cream of 33-36%
100g meringue
Method of preparation:
1. Dice half of the strawberries with the powder and liqueur.
2. Dice the rest.
3. Break the meringue (leave the small ones as they are).
4. Whip the cream into a thick mass.
5. Mix all the ingredients in one bowl.
6. Place in the creamshells.
You can also find recipes on OBOZREVATEL: