Trending:
Summer recipes: apricot pie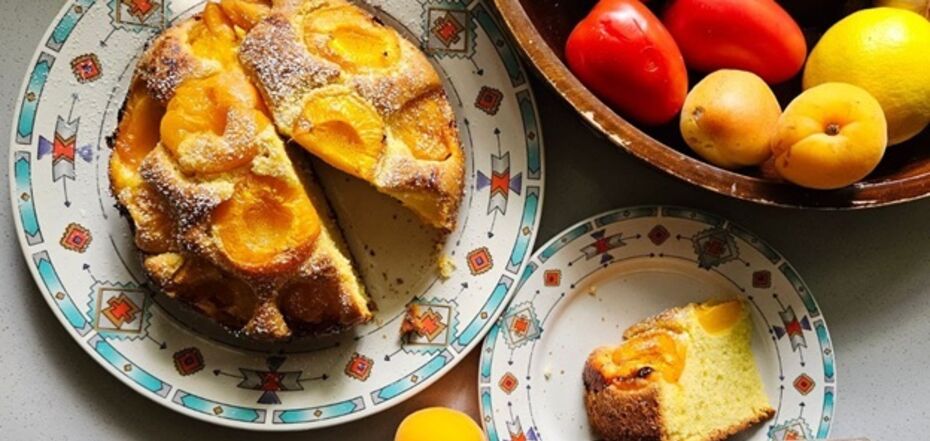 Summer recipes: apricot pie
The pie we are going to make today is very simple. It is similar to charlotte, but it has fewer eggs, so it has a more delicate taste. I use apricots, but you can use plums, peaches, strawberries, etc.
Cooking time: 1 hour Servings: 8 slices Difficulty: easy
Ingredients:
100 grams of soft butter
2/3 tbsp. sugar
2-3 drops of vanilla or a sachet of vanilla sugar
1 tsp. lemon zest
a pinch of salt
3 eggs
1 ½ tbsp. sifted flour
10 medium apricots
1 tbsp. l. fat sour cream
1. Prepare the ingredients. Wash the apricots, take out the butter in advance to soften it, turn on the oven to 190 degrees to heat it.
2. First, mix the butter, zest, salt, sugar, vanilla with a mixer.
3. Now add one egg at a time and continue to beat the mixture.
4. Add the sour cream and flour in portions while continuing to beat.
5. The dough is not too thin, but rather thick. Take a baking dish. Mine is round, about 22 cm in diameter. I put a baking parchment on the bottom and pour the dough. I put the fruit on top. I press them into the dough a little and sprinkle them with sugar.
6. Bake the cake for about 40-45 minutes at 190 degrees. Be sure to check if it is done with a wooden skewer. Dust with powdered sugar and enjoy with your family.
Enjoy your meal!