Trending:
How to choose olive oil? A rustic tomato and bread snack in summer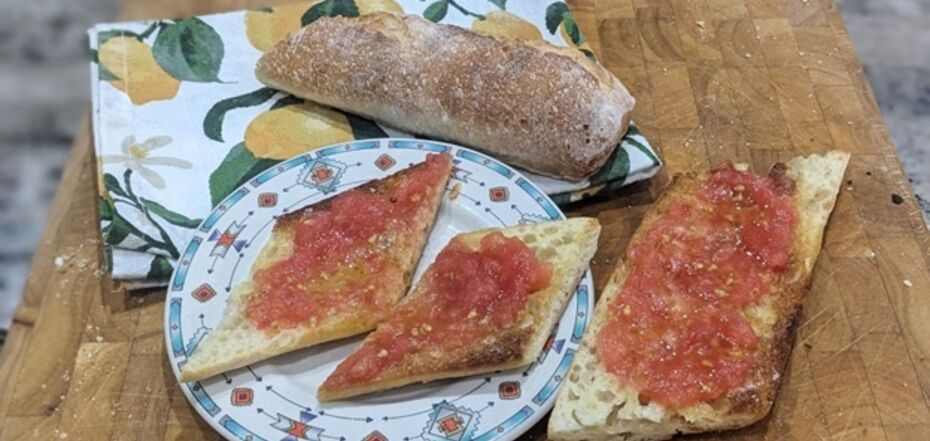 How to choose olive oil? A rustic tomato and bread snack in summer
I've often heard that people don't like olive oil. It's bitter, it's too smelly. And indeed, at first, when I first tasted it, I didn't really like it either. Later I found out that there are many types of oil, types of olive trees and countries of production, and all of this directly affects the quality and taste of the product. Now I use many different types of oil for cooking. I use grapeseed and sunflower oil, but olive oil is my favourite. I fry and dress salads with it. Here are my tips for choosing olive oil:
Pay attention to the country of origin. Spain produces the largest amount of oil in the world. But neither Spanish nor even Italian oils are in the first place for me. Pay attention to Greek oil. For my taste, it is the best combination of price and quality. It is in Greece that the climatic conditions are ideal for olive trees. Sometimes olives are called Greek, but the country of origin is Italy, for example. This is also good. I don't like Tunisian and Moroccan oils at all at the moment. They often make mixtures of different types of olives. The taste is heavy, overloaded, not pure, and in this matter, the simpler the better.
Try to look at the colour of the oil. The taste of olive oil is highly dependent on the maturity of the fruit from which it is pressed. In our family, we like bright green oil from young olives. This oil is light and fragrant. The more yellow, darker it is, the heavier and more astringent the taste will be.
Acidity. The main indicator of oil quality is its acidity, the lower it is, the better the oil is considered. Extra virgin has an acidity of no more than 0.8% and is highly valued.Here's a simple summer recipe where olive oil is the main ingredient - Pan con tomate, or simply put, bread with tomato. This dish is Spanish and is served anywhere in Spain for breakfast and dinner. It tastes great with meat. If you don't have olive oil, you can use our own fragrant sunflower oil, which is also very tasty.
Ingredients:
- baguette
- olive oil
- ripe tomato
- clove of garlic
- salt
1. Cut the baguette and fry in olive oil until golden brown on one or both sides.
2. Grate the tomato. Scoop out the excess juice with a spoon to prevent it from soaking the bread.
3. Rub the baguette (while still warm) with garlic, tomato, more olive oil and salt to taste.