Trending:
Guacamole: how to make a simple avocado spread in 5 minutes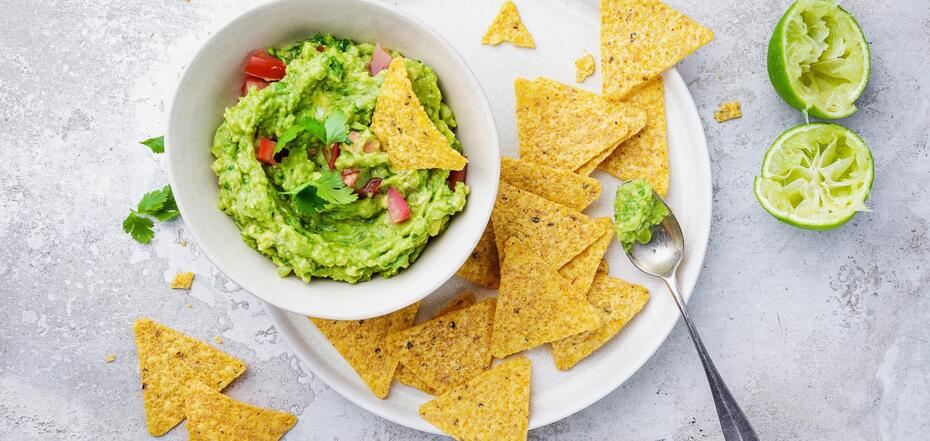 Avocado spread recipe. Source: Recipe.
Avocados are a healthy base for salads, appetizers, sauces and, of course, spreads on sandwiches. The product pairs well with tuna, melted cheese, tomatoes, red fish and eggs.
Food blogger Natalia Tsukat(tsukatnata) on her Instagram page shared a recipe for a budget-friendly and quick avocado guacamole spread for sandwiches that you can make in just 5 minutes.
Ingredients:
avocado
salt
dried garlic
lemon juice
tomato - 1-2 pcs.
Method of preparation:
1. First peel the avocado from the skin and seed. Transfer the pulp to a plate.
2. Add salt and dried garlic to the avocado. Mash it with a fork until smooth and mashed.
3. Cut the tomatoes into small cubes. Add to the mixture and mix.
4. If desired, the spread can be topped with lemon juice. Stir. Done!
Also of note. That a vegetable such as avocado darkens quickly after being sliced. To answer the question why, the answer is simple: the flesh of the fruit comes in contact with oxygen, resulting in dark brown compounds.
There's a trivial tip that will make the fruit last a little longer. For this you need lemon juice. And then it is simple enough to squeeze a few drops of juice and spread it evenly on the surface of the avocado. Store the vegetables in this form in the refrigerator and necessarily in a container.
Also on OBOZREVATEL reported how to make a delicious herring and apple spread in 10 minutes.