Trending:
Mercenaries from Wagner and Storm-Z PMCs join the Russian Volunteer Corps fighting on the side of Ukraine: what's going on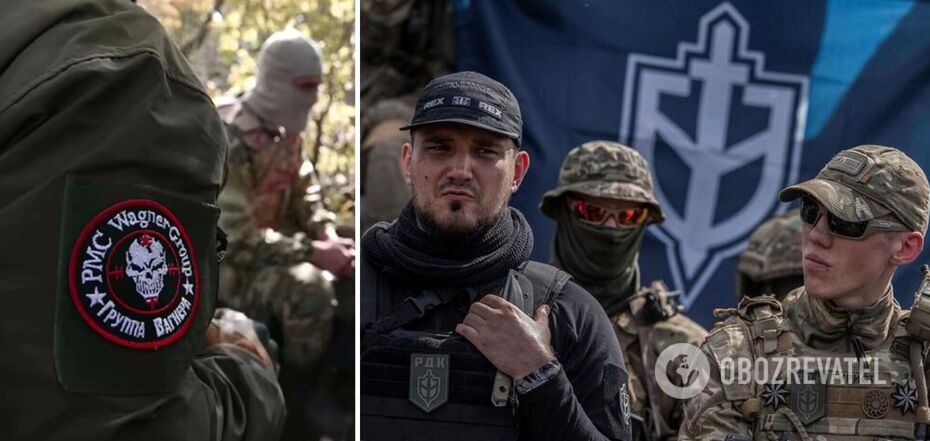 Mercenaries from Wagner and Storm-Z PMCs join the RVC
The Russian Volunteer Corps is being joined by former Russian occupiers who recently fought against Ukraine. Former mercenaries from the Russian private military company Wagner and the Storm-Z group have joined the unit.
The head of the unit, Russian Denis Nikitin, said this in an interview with human rights activist Mark Feigin on his YouTube channel Feigin LIVE. According to him, they have already helped to recapture part of the Ukrainian territory.
"I can open the veil of secrecy, a fighter of the Wagner PMC and a fighter of Storm-Z participated in the liberation of 200 square meters of Ukrainian land for Ukraine as part of the Russian Volunteer Corps," Nikitin said.
He added that he considers the experiment with recruiting former Russian mercenaries a success.
According to Nikitin, the RVC command is also negotiating with those Wagner mercenaries who did not fight in Ukraine and do not want to sign contracts with the structures of the Russian aggressor country's Ministry of Defense.
The unit also accepts former Russian military and ordinary Russian volunteers.
On September 26, the RVC reported that another group of Russian recruits had arrived in Ukraine to join the unit. The corps has established a legal entry process, and now they can join by the dozens.
They also showed the passports of the new volunteers, and the photo shows at least 20 of them.
As OBOZ.UA previously reported, in August, the RVC called on Wagnerites to go over to the side of Ukraine and take revenge for the "execution" of their PMC leader Yevhen Prigozhin. They clarified that they were inviting Wagnerites who had not committed war crimes on the territory of Ukraine to join their ranks.
Only verified information is available on our Telegram channel OBOZ.UA and Viber. Do not fall for fakes!