Trending:
Poroshenko: Wagnerites and Russia are behind Hamas' attack on Israel, they want to divert attention from Ukraine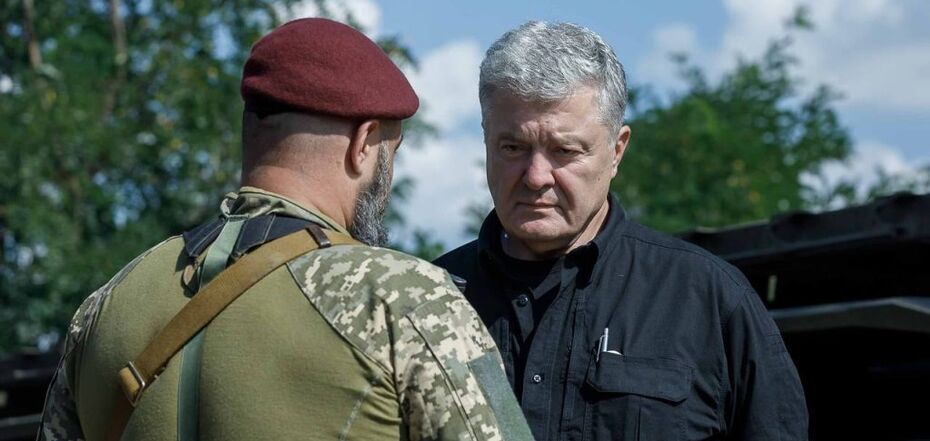 Poroshenko says whether Putin succeeded in diverting the world's attention from the war in Ukraine. Source: eurosolidarity.org
Russia is undoubtedly involved in the Hamas attack on Israel. Kremlin dictator Vladimir Putin hoped to use this to divert the world's attention from the war in Ukraine.
This was stated by Petro Poroshenko on the Polish TV channel TVP World.
"We have vast experience of how Russia fights with the help of Wagner's private company. I have had this experience since 2014, and I can confirm that Hamas's tactics are exactly Wagner's tactics. They deliberately attacked civilians, tortured civilian victims, and did not care about the lives of their own soldiers. I do not rule out that they have a training camp in Gaza or Syria, and we definitely confirm the presence of Wagner instructors in the Middle East on this territory," Poroshenko said.
"Russia wants to draw attention to the actions of Hamas and avoid or divert attention from their aggression in Ukraine. They want to minimize or demotivate international partners to support Ukraine. I believe that this attempt is definitely a failure. Firstly, the effective actions of the global coalition in Israel, and secondly, a very important decision was made to supply weapons, financial support, and other forms of support for Ukraine's fight against Russian aggression," the fifth president stated.
He also called on Western allies to impose the toughest sanctions against Russia and its satellites, the warmongers.
"Four countries are involved in the war against Ukraine. This is Russia itself as an aggressor. This is Belarus and illegal President Lukashenko, who attacked us directly from the territory of Belarus on February 24, 2022, creating the biggest problem. Iran - and we have evidence of this every night, because every night Iranian Shaheed drones attack civilian infrastructure. Of course, Iran is an aggressor against Ukraine. And the fourth country is North Korea, because we now have confirmed intelligence information that North Korea is delivering artillery, ammunition and missiles to Russia. And it would definitely be an adequate response of the entire free democratic world against these four countries that are involved in the aggression against Ukraine and, most likely, are involved in the aggression against Israel," Petro Poroshenko emphasized.