Trending:
"There is a fear of rebellion": the Main Directorate of Intelligence reports on hidden mobilization in Russia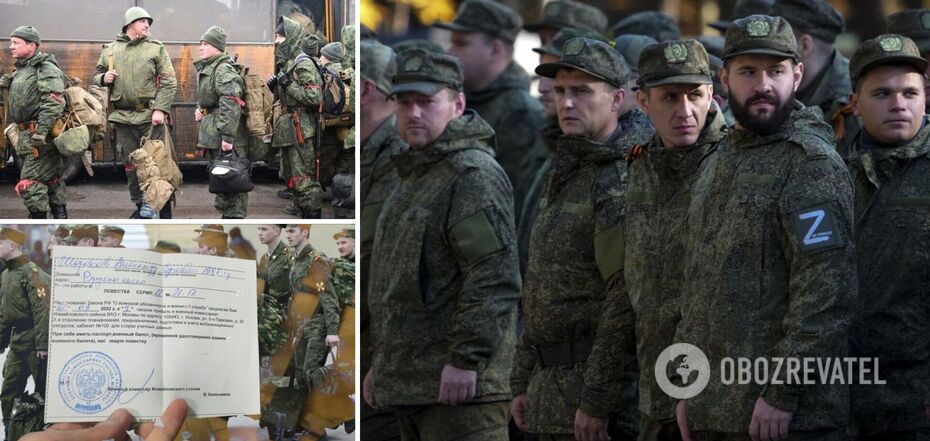 Hidden mobilization continues in Russia
Despite expectations and forecasts, no new mobilization was announced in Russia this fall. However, mobilization activities in the aggressor state continue unabated, mostly covert.
The Kremlin is afraid of a "revolt" among the population, so it mainly resorts to recruiting prisoners, debtors, representatives of unreliable segments of the population, as well as conscripts, said Andriy Yusov, a representative of the Defence Intelligence of Ukraine, in an interview with Espresso TV channel.
According to him, this fall the Kremlin was seriously planning to launch another wave of public mobilization to replenish Russian troops worn out in the fighting in Ukraine. However, almost at the last minute, they decided to abandon the plans that were already on the table.
"We are wary of the reaction of the population of that territory, especially in the central, metropolitan regions. Public opinion is worthless there, but the Kremlin dwarfs still fear a "senseless, merciless" rebellion. That's why they are still considering," Yusov said.
However, according to the representative of the Main Directorate of Intelligence, despite the fact that mobilization has not been openly announced, mobilization activities in Russia continue. Every month, about 20,000 recruits are drawn into the Russian army in various ways.
"This is recruitment among prisoners, debtors, and some unreliable categories of the population. There is no question of volunteers. The mobilization of conscripts continues as planned. Recruitment, including with the motivation of financial payment or, if a person does not sign a contract, some sanctions are promised. There is a new form of recruitment, especially for former soldiers, which is the forced signing of a contract: when they allegedly call you to the military enlistment office for a check-up, hand you a contract, and basically you don't go back, because otherwise you are threatened with some kind of criminal prosecution or other problems in your life," Yusov listed the secrets of Kremlin-style "recruitment".
Some of the Russians mobilized in this way end up at the front. However, the value of such soldiers is rather questionable.
"There is no point in talking about the motivation of these people in terms of ideology, in terms of 'love' for their homeland, especially when it comes to depressed regions. It is a banal desire to make money. After all, it's the same with washing machines and refrigerators: we've all seen microwaves stolen by Russians from Ukrainians. For some, it's a way to escape from other problems, but yes, such activities are ongoing in general," the Main Directorate of Intelligence representative said.
In addition, Yusov added, by trying to solve the problem of lack of manpower on the front line in Ukraine, Russia is deepening the problems within its own country.
"The mobilization resource in Russia is greater than in Ukraine, but if we talk about motivation and quality, they have many problems and it is definitely not unlimited. The Russian economy is already beginning to experience a shortage of labor, in particular: some enterprises are already short of men. This problem exists and will continue to grow," he said.
Earlier it was reported that in Crimea the occupiers offer bank debtors to sign a contract with the Russian army. For participating in the war against Ukraine, they are promised federal and regional payments, as well as financial assistance to repay their debts.
Moscow is also trying to make up for the losses of the occupying army at the expense of migrants. Those natives of other countries who came to live in Russia and received Russian passports were proposed to be deprived of citizenship for refusing to fight against Ukraine.
Only verified information is available on our Telegram channel OBOZ.UA and Viber. Do not fall for fakes!