Trending:
Writer Mark Levin explains why it is impossible to keep everything inside, remembering the victims of Mariupol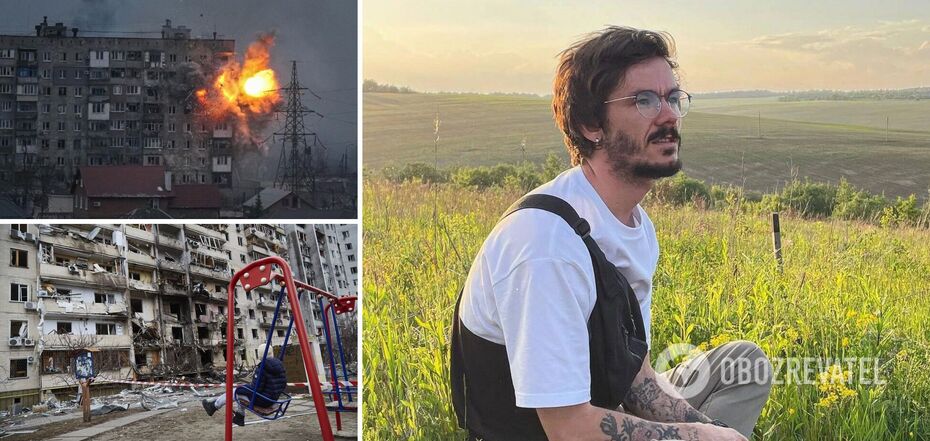 Mark Levin explained why it is impossible to keep everything inside, remembering the victims of Mariupol
Mark Livin, a well-known Ukrainian writer and journalist, noted that most Ukrainians are not inclined to open up their emotions, especially during a time of war. People think that they have to be strong, and therefore keep all their worries, negativity and fear inside. The winner of various literary prizes understands why compatriots choose this position, as he himself has experienced the same thing, but now states: "Repression of emotions is a risk of developing chronic and psychological diseases."
Livin shared his thoughts and recommendations on his personal Instagram page. The writer emphasised that it is necessary to remain strong, but sometimes to give free rein to emotions for the sake of one's own physical and mental health.
"You can't complain, you can't show that you're in pain, you have to be strong. Absolutely. There are certain limits that should be observed. Everyone is strong individually, so the nation is strong. Holding back feelings now is a way to take out everything that is happening. It is a time requirement to which a person reacts with his or her own mobilisation - sometimes fighting, sometimes running away or fleeing to a safe distance," the journalist began.
Livin fears that over time, the fear of expressing emotions and feelings will become the norm for Ukrainians. He has experienced similar changes in his own life. In particular, the writer recalled his reaction to the number of victims in Mariupol.
"I can see for myself how many processes have frozen inside. Imagine how much the psyche has spent to anaesthetise all the wounds that the war has inflicted on us. I remember my reaction to the number of victims in Mariupol. 87 thousand. In my brain, I knew it was true. But it didn't fit in my head. The body is not able to withstand so much pain, you want to unconsciously avoid it. Something similar happens to us almost every day. How can one be infinitely sensitive to such grief? The only thing left to do is to "hold on", the author said.
He is convinced that in large volumes, deterrence through force becomes repression. From his own experience, Livin drew two points:
1) Repression of emotions as a general approach to life is a risk of developing chronic diseases, cancer, diabetes, and more.
2) Repression of strong emotions in the moment is a risk of developing post-traumatic stress disorder (and not only). At that moment, it was impossible to react. Everything remained inside. Later, through trigger situations, traumatic events are reconstructed.
In the end, the writer summed up: "If you feel really bad, look for a space where you can be heard and accepted. Do not keep everything inside. There are definitely people around who care about you."
As OBOZREVATEL previously reported, Kyiv-based psychotherapist Ilya Poludyonnyi told Ukrainians who have been living in a full-scale war since February 24 and regularly watch the horrors taking place in their home country what awaits them in the next 6 months. The expert described five processes that will inevitably happen to every person in one form or another over the next six months.
Only verified information is available in our Obozrevatel Telegram channel and Viber. Do not fall for fakes!