Trending:
Underwater passage could have been blown up at Kakhovka HPP: NYT investigators reveal new aspects of the terrorist attack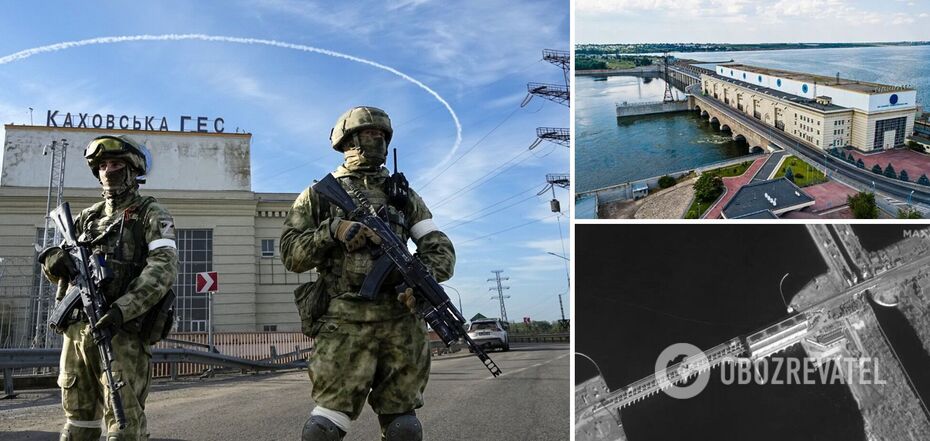 New details of the Russian war crime at Kakhovka HPP
The dam at the Kakhovka hydroelectric power station blown up by the occupiers was a complex engineering structure, but it did have weaknesses, mainly in the part hidden under water. Since it was built in the Soviet era, Moscow had accurate information about the drawings and schemes of all hydroelectric facilities.
This was reported by journalists of The New York Times, who investigated the issue of Russia's latest terrorist attack. The dam was built with a huge concrete block at its base.
"There is a small passage through it, accessible from the dam's engine room. Judging by the testimony, it was in this passage that the explosive charge exploded and destroyed the dam," the article says.
At 2:35 and 2:54 a.m. on 6 June, seismic sensors in Ukraine and Romania recorded clear signs of large explosions. Witnesses in the area heard loud explosions between about 2:15 and 3am.
"Video footage shows that after the first section of the dam was breached, the force of the rushing water tore a larger and larger gap in the dam," Western media noted.
As the water level dropped further this week, it was below the top of the concrete foundation. According to the engineers, the collapsed section was not visible above the waterline - strong evidence that the foundation had suffered structural damage.
In the first days after the attack on the Kakhovka hydroelectric power station, Army General Mykola Malomuzh, head of the Foreign Intelligence Service of Ukraine in 2005-2010, expressed his position on the reasons for Russia's undermining of the dam. He noted that the southern corridor and the passage to Crimea were more strategically important to them than the east of our country.
"There they still have direct communication with Russia, but here, if the Ukrainian army conducts a successful offensive in the Zaporizhzhia and Kherson directions, it can enter Crimea on the shoulders of those who retreat, cutting the Crimean bridge and neutralising the Black Sea Fleet with missiles and drones," the military stressed.
Earlier, OBOZREVATEL reported that the flood provoked by the explosion of the Kakhovka dam could wash away historical artefacts from unexplored mounds. At the same time, people see historical and archaeological finds from different time periods at the bottom of the shallow reservoir.
Also, the Russian war crime at the Nova Kakhovka hydroelectric power station led to the loss of crops in part of the Kherson region. The national shortage will not have a significant impact on food prices. In other regions of Ukraine, vegetable plantings have increased, but they ripen later than in Kherson. In addition, some crops (such as watermelons) are difficult to grow in other regions.
Only verified information is available in our Obozrevatel Telegram channel and Viber. Do not fall for fakes!