Trending:
The psychotherapist named 5 processes that will happen to the psyche of Ukrainians in the next six months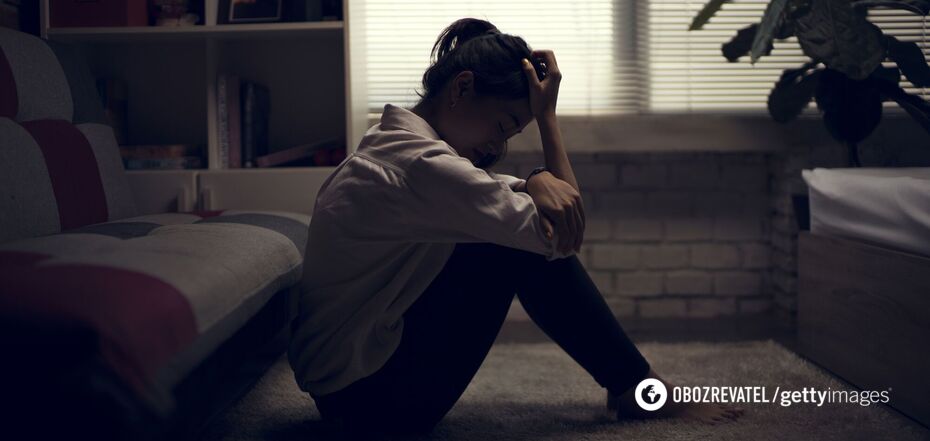 Processes that will happen to the psyche of Ukrainians in the next six months
Ilya Poludennyi, a psychotherapist from Kyiv, told Ukrainians who have been living in a full-scale war since February 24 and regularly watch the horrors taking place in their home country what awaits them in the next 6 months. The expert described five processes that will inevitably happen to each person in one form or another over the next six months.
It is very important, as the expert noted, to be aware of these psychological phenomena and work through them. Poludennyi shared his recommendations on his personal Instagram page.
1. Depression
If depression has not overtaken you before, then in the next six months, as the psychotherapist emphasised, it will do so to everyone. And there is a possibility that it will happen several times. You should not and cannot run away from this condition - you should "surrender" to depression for a while in order to feel relief later.
"Depression is an inevitable stage of grief. Grief, in turn, is an emotional state of experiencing loss. People are mostly used to thinking that grief is only about the loss of a loved one, but it is not. In a sense, our psyche does not care what is lost. If it is important, we experience grief. Some people experience dramatic losses during the war: loved ones, animals, apartments, businesses. But the loss of meanings, a clear future, time, perspective, summer, in the end, is also grief," the expert commented.
At this stage, it is important not to resist grief. With this eventually comes acceptance, relief and strength.
2. The return of patterns
Ukrainians have already passed the stages of shock and orientation, when the question "what is war?" no longer arises. Now it is time for the stabilisation stage. At this stage, people have to bring their emotional level to the same state - "no questions arise".
"So, if during the phases of shock and orientation the psyche can surprise not only others with its manifestations, but also the owner of this psyche, then at the stage of stabilisation all the usual defence mechanisms, ways of adaptation and patterns on which the cuckoo is used to swinging return. Therefore, if someone promised you at the beginning of the war to leave their spouse and come to you, or swore to switch to the Ukrainian language, but this did not happen in six months of war, then everything is history, forget it," Poludennyi explained.
3. Loneliness and narcissism
We live in an era when beauty, popularity, success and much more can be measured by the number of followers and likes on social media. It's no secret that all this is just an illusory picture of an imaginary beautiful life, but nevertheless, people continue to "fall for it".
How does this affect the psyche during the war? One part of Ukrainians, in order to somehow cheer themselves up, starts posting beautiful photos on social media, expecting users to "reward" them with likes. The other part looks at this and thinks that everyone around them has already adapted, living a normal life, and I still feel bad.
"This increases loneliness and alienation on an individual level: "Everyone is so good and only I feel bad." As a psychotherapist, I officially declare that everyone feels bad," the expert stressed.
4. Uncertainty
This point follows from the previous one and is a normal state in abnormal circumstances. When a Ukrainian logs on to social media, he or she sees literally two parallel worlds in one plane: people post their happy photos of walking, buying clothes or eating in a restaurant, while at the same time the feed is full of posts about raising funds for the Armed Forces.
Then people start to hesitate: "Is everything good or bad? Are the people around me good or bad?"
5. Ghosting
Be prepared for the fact that some people will interrupt communication with you without warning or any explanation. Do not answer calls and messages, enter into dialogues, but do not write anything. You may be the one who wants to break off contact. This process is already happening, but it will only intensify in the future.
This happens because of incredible emotional exhaustion.
"All resources are spent on processing great experiences: grief, pain, hatred, anger, etc. There is simply not enough energy to make contact. At the beginning of the war, "how are you?" meant care, warmth, concern. And now it's a f*ck. Because I don't have the strength to explain anything, to describe it and to go through it all again. You see this question and think: "oh, f*ck it". When we come to our senses and have a resource, there will be less of this, but now, unfortunately, there will be a lot of it," the psychotherapist explained.
As OBOZREVATEL wrote earlier, psychologists explained why one should not try to determine the date of the end of the war. According to experts, it is very dangerous. Read more in our article.
Only verified information is available in our Obozrevatel Telegram channel and Viber. Do not fall for fakes!