Trending:
Scientists shared a dire prediction for mankind 40 years ago: now it is becoming reality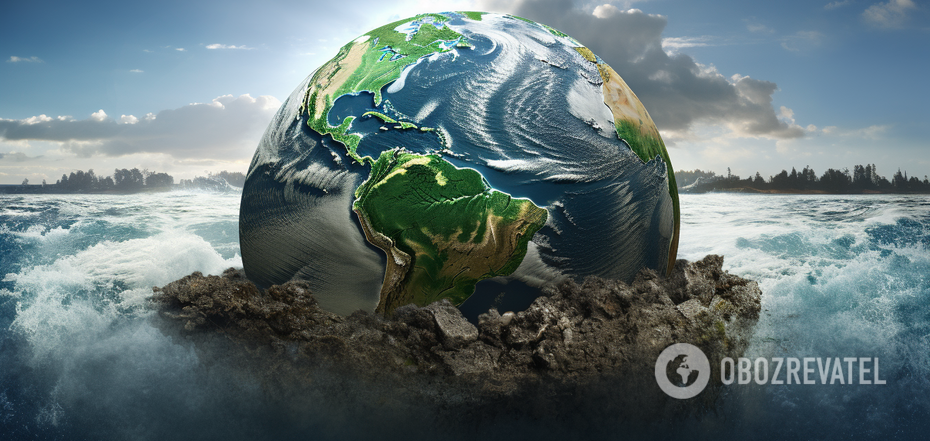 Environmental disaster
Global warming is neither a mythical threat nor a hypothetical prediction of the scientific community. Concerned only about short-term pressing issues, most of humanity does not realize that the planet is on the verge of catastrophic change, with the gloomiest predictions beginning to come true.
In the 1980s, the U.S. Environmental Protection Agency (EPA) published a report warning of the dangers ahead if humanity did not act urgently on climate change. Science Alert analyzed forty years of data and came to some very frightening conclusions.
What is global warming
Global warming refers to changes in the environment caused by greenhouse gas emissions. Scientists warn that climate change is already happening, and the main cause is human activity. Melting glaciers and changes in agricultural productivity are just the tip of the iceberg. The nature of future changes will depend on how quickly society recognizes its responsibilities and responds to reduce anthropogenic emissions of greenhouse gases.
1983 report and the state of the environment in 2023
In a U.S. Environmental Protection Agency report (EPA, September 1983), scientists noted that unless humanity responds adequately to climate change, "agricultural conditions will be significantly altered and ecological and economic systems will be potentially disrupted."
After four decades of negligence and procrastination, we are now seeing many of EPA's dire predictions already becoming reality.
A report titled "Can We Delay a Greenhouse Warming" indicates that average temperatures will rise 2 °C above pre-Industrial Revolution levels by 2050. It would seem that just two degrees is so insignificant. However, it is a critical figure that will lead to global change.
Let's look at the most obvious consequences of rising temperatures. Strong heat changes atmospheric currents lead to large-scale fires, melting glaciers and floods, destroying flora and fauna and the extinction of fish. All this with a temperature rise of only 1.1°C.
When it reaches the projected 2°C, the planet is likely to suffer the consequences of disrupted Atlantic Ocean circulation, the disappearance of coral ecosystems, loss of nutrients in food and a further decline in crop yields.
In recent decades, humanity has been slowly trying to realize the effects of global warming, but there is still no breakthrough in mitigation.
William E. Rees, an ecologist at the University of British Columbia, offered an analogy, "Relying on a technological solution to save the planet from global warming is not possible. It would be tantamount to 'electrifying the Titanic' in the hope that electricity would help melt the icebergs."
Even in the 1980s studies showed that strategies to save the planet must be ecologically based, including growing forests and restoring wildlife as these are the most promising avenues outside the energy sector.
In the EPA report, scientists concluded that banning coal and oil was the most effective way to prevent future disasters. The 40-year-old report even laid out why this would be politically or economically feasible focusing on "corporate greed and lack of cooperation among nations."
Many opportunities have already been missed, but it's not too late to reduce future impacts. It's important to remember that every fraction of a degree saves lives on the planet.
Earlier OBOZREVATEL shared that global warming can kill a billion people in 100 years based on scientists' predictions.
Subscribe to OBOZREVATEL channels on Telegram and Viber to be aware of the latest events.