Trending:
Nuclear breakaway from Russia: Ukraine began sending all mined uranium to Canada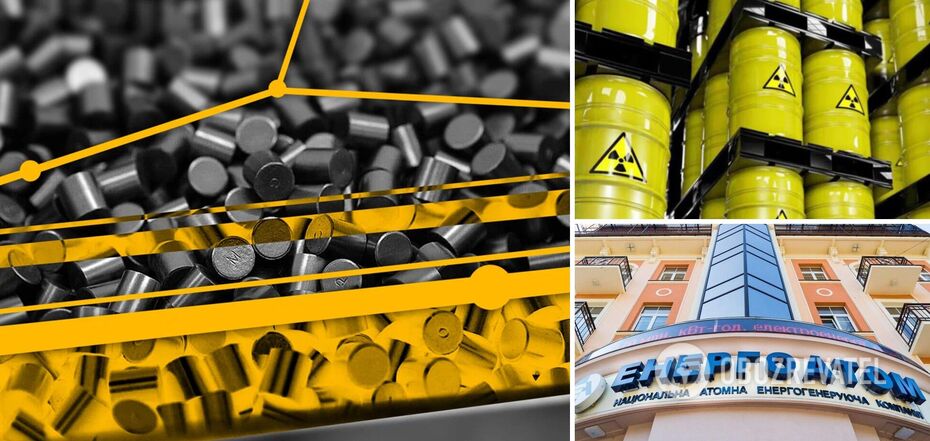 Ukrainian uranium is exported to Canada
"Energoatom continues to sever Ukraine's nuclear ties with Russia. After the first-ever loading of a Ukrainian nuclear power plant with non-Russian fuel, Ukraine shipped the first batch of domestically mined uranium to Canada. All raw materials from VostGOK will now be supplied to this country. The uranium will be used there to produce nuclear fuel for our nuclear power plants.
"The agreement with our strategic partner CAMECO provides for the supply of the entire volume of uranium produced at VostGOK and its further conversion into natural uranium hexafluoride (UF6). Such a process is necessary to prepare for sending it for enrichment to our other strategic partners, URENCO (UK), and then to Westinghouse for the production of nuclear fuel," said Energoatom Director Petro Kotin.
As of the morning of September 15, special transport with Ukrainian uranium is moving across Europe, the company said. CAMESO is expected to supply 100% of Energoatom's uranium hexafluoride needs for Rivne, Khmelnytsky and South Ukrainian NPPs from 2024 to 2035. The contract also provides for the possibility of supplying Zaporizhzhia NPP as soon as control over the nuclear power plant is returned to Energoatom.
According to him, nuclear reprocessing processes are not yet available in Ukraine, "but we are working to create the appropriate facilities," Kotin emphasized.
The main problem is that all Ukrainian nuclear power plants have Soviet-designed reactors and Ukraine was dependent on Russia for nuclear fuel supplies until February 2022. After Russia's full-scale invasion, Ukraine accelerated its plans to diversify its nuclear fuel supply. Now, domestic uranium will be used for its production.
Westinghouse fuel was first loaded into a Ukrainian nuclear power plant on September 10, 2023. According to the British Ministry of Defense, this was an important step in Ukraine's long-term separation from Russia.
British analysts reminded that nuclear energy provides about half of Ukraine's electricity. They emphasized that Energoatom's success in finding and installing Western fuel is important for strengthening Ukraine's energy security.
As reported by OBOZREVATEL, earlier Russian dictator Vladimir Putin openly talked about strikes on nuclear power plants in Ukraine. According to him, such actions could be taken by Russia in response to "strikes on its power lines" that were invented by the Russians themselves.
Only verified information on Telegram Obozrevatel and Viber. Do not fall for fakes!