Trending:
New opportunities or the risk of deception: horoscope for the week until May 21 for all zodiac signs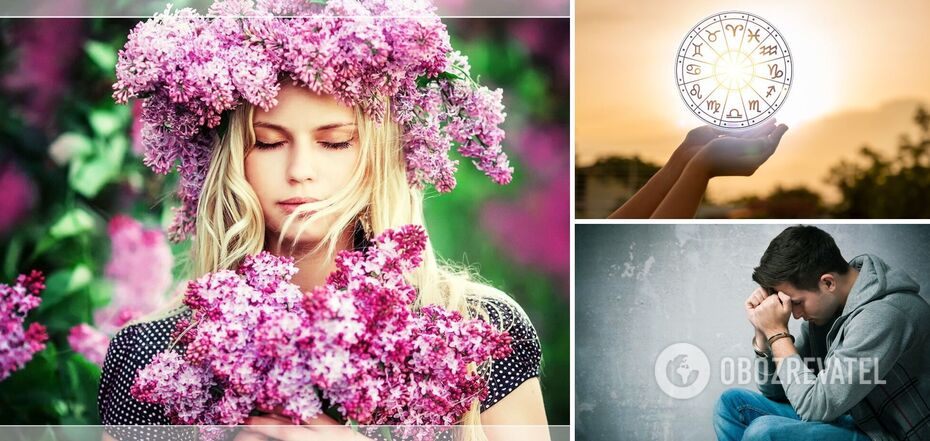 New opportunities await Aries, which will give them a chance to change lives for the better. Sagittarians may become victims of deception.
Tarologist and prognosticator Olga Solomka exclusively for AstroOboz made a horoscope for all zodiac signs for the week until May 21. Learn what awaits you.
Aries
Great opportunities and roads are opening up, even literally, because you will have to go somewhere in order to change your life for the better. And this week it becomes definitively clear where and when you will need to go.
Taurus
Those obstacles that you've been facing lately dissolve easily and effortlessly this week, or you overcome them rather quickly and painlessly. You also get some admirers and patrons who help you a lot.
Gemini.
This week will be very pleasant, filled with good impressions and applause, because the time of your fame is coming, and your popularity in society is growing. And this can apply both to your main activity and to the hobbies you are engaged in.
Cancer
Your sharp mind seeks new experiences and you start looking for some new hobbies, and activities that would add the same novelty and pleasure to you. And these explorations may lead you to a whole new activity.
Leo
Foreigners are stepping up their game this week. And this applies to personal contacts as well as business contacts. Your activities and personality may interest international bodies, and you will be offered cooperation.
Virgo
You're working too much right now, and it could backfire, because not maintaining a healthy balance between work and rest threatens frantic overwork and burnout. So still find time for sleep and rest.
Libra.
You'll be very lucky because all the circumstances are just right for you and that is the shortest way to your desired goal. And you're getting a much better option than the one you were counting on.
Scorpio.
You tend to over-insure yourself right now. Sure, caution is necessary, but it shouldn't escalate to paranoid manifestations. Perhaps you need to add some confidence, and courage, and stock up on additional means of protection.
Sagittarius.
In financial matters this week you need to be quite attentive and even cautious, as the probability of fraud or problems due to your own inattention is increasing. It is better to postpone all important financial operations.
Capricorn.
Now comes the most favorable period for your career growth, because you will have the opportunity to prove yourself as best as possible and show yourself, and colleagues, and the management all your talents, experience, and competence, which will definitely be noted.
Aquarius
You would like to have more rest, but there comes a hot time when you need to strike the iron while the iron is hot, so you will work very actively, using all available means, and do it as quickly and productively as possible.
Pisces
Activity is down this week, both your own and everything around you are winding down a bit. And you can use this pause to complete all the things that have been dragging on behind you for a long time.
As reported by OBOZREVATEL, earlier astrologers told which zodiac signs can be left without money in old age. The mistakes of youth will cost them very dearly.
In addition, astrologers have suggested how to get rich for each sign of the zodiac. According to experts, you can achieve financial well-being by analyzing your mistakes and moving confidently towards the goal.