Trending:
Network showed how to use the hidden button in the iPhone. Video.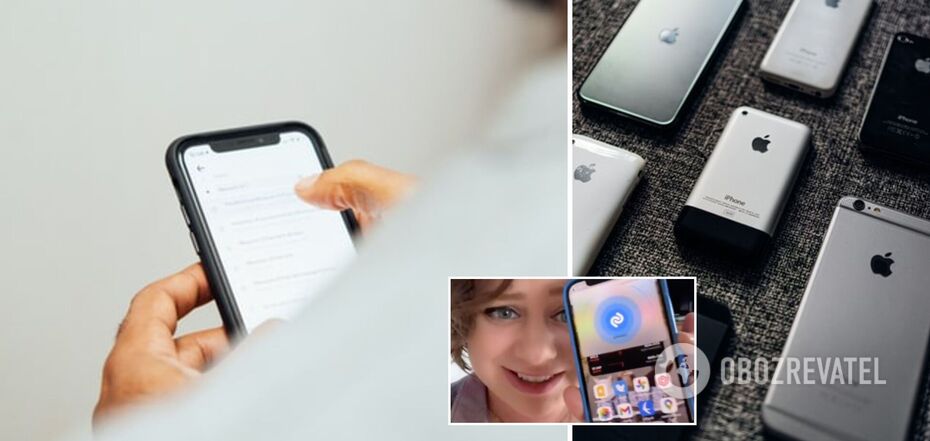 The button can perform a whole range of tasks
There is a secret button on the iPhone, and there is an ingenious way to use it. What it's for and how it works has been shared online.
As explained by TikTok user @ellyawesometech Ellie, a simple press of the button on the back of the phone can perform several functions. One of the most popular is to take a screenshot on the iPhone to save you from having to fiddle with several physical buttons.
However, it has another equally nice feature - Shazam.
Shazam is a free cross-platform project that allows users to identify what song is playing at the moment.
And, as Ellie noted, it only takes "two seconds".
Her video has received over 70 thousand likes, which proves the popularity of the feature.
"To enable this feature, make sure you've updated to iOS 14 or later. To do this, go to Settings > General > Software Update. Then go to Settings. Scroll down and tap "Special features" and then tap "Touch". Then scroll down to "Back". You'll have the option to turn on Double Tap or Triple Tap. Next, tap to see what functions can now be controlled by double or triple tapping on the back of the phone," Ellie said.
The functions include taking screenshots, turning up or down the volume, zooming in, scrolling, and more.
"For example, if you want to use double-tap to take screenshots, select the Double-tap option and then tick the Shazam Shortcut or Screenshot box. Now you can take a screenshot by simply double-tapping the back of your phone," she said.
She warned that this feature may not work if the phone case is too thick.
"If you need two different functions, choose one to double-tap and another to triple-tap," she added.
As reported by OBOZREVATEL, it became clear what the iPhone 14 Pro will look like and what functions this phone model will have.