Trending:
How to wash white socks: tips for an instant effect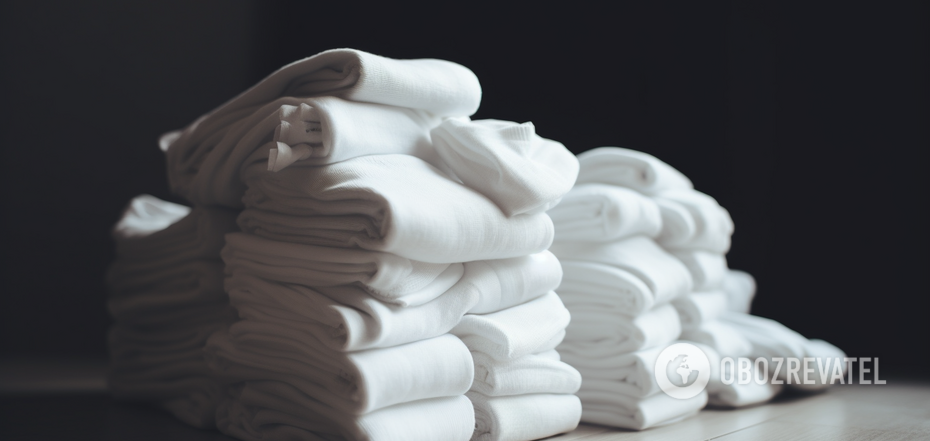 How to whiten socks
White socks are especially relevant in the summer heat. To avoid chafing and unpleasant odor under sneakers and sneakers is better to wear socks made of natural materials.
However, there are often problems with laundry - sometimes even expensive bleach does not help. The newspaper Express told about the best tips for an instant whiteness effect.
Social media users on the Mrs. Hinch Cleaning Tips Facebook page posted effective tips for effective laundry. Many people do not want to use chemical bleach because of its damaging effect on fabric fibers. As an alternative, they recommend trying dishwasher tablets.
Over the past few years, the trend of active use of these tablets in the household has increased rapidly. They wash almost all surfaces, from ovens to shower faucets to washing machines.
To wash white socks, simply add 1-2 dishwashing tablets to the washing machine. You do not need to use powder or other detergents. Those who have already tried this tiphack recommend washing socks at a high temperature.
"This is the best thing for white things. I've been washing this way for years and it hasn't affected the washing machine in any way. Now you don't have to soak your socks overnight - the tiphook works instantly," shared social media user Marsha Stevens.
You can also try good old "grandma's" tips. Common ingredients will help - baking soda and white vinegar. Acid combined with the abrasive structure of baking soda is an excellent cleanser that will help break up the dirt and whiten the fabric.
It is better to dry white socks in the fresh air, as UV rays naturally bleach clothes.
By the way, another popular folk method is a few aspirin tablets. Crumble 3-4 tablets in a glass of water and stir until completely dissolved. Put the socks in a container and pour the solution. After 30 minutes, you can send them into the drum of the washing machine and turn on the cycle of normal washing with the addition of detergent and conditioner.
In addition, launder the socks will help launder the socks with laundry soap. Read about tips and tricks for preparing the solution in this article.
Previously OBOZREVATEL told how to properly wash underwear by hand and in the machine.
Subscribe to the channels OBOZREVATEL in Telegram and Viber to keep up with the latest news.