Trending:
How to wash dishes without detergents: the most effective and safe means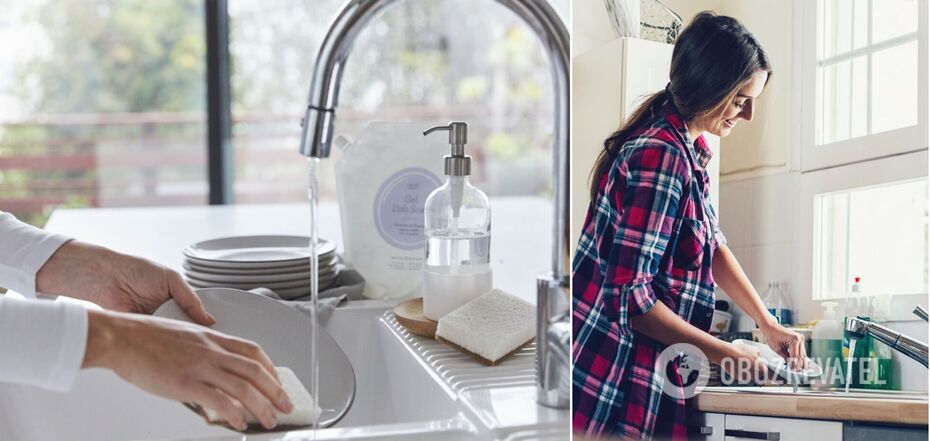 How to wash dishes
If you don't have dishwashing detergent at the right time, it's not a problem at all, because even baking soda can clean away stubborn grease. And citric acid can clean glasses and kettles well.
The FoodOboz editorial team shares with you useful tips on how to replace dishwashing detergent.
Vinegar and hot water
This is a very effective dishwashing detergent; you need to mix 1 liter of water with 1-2 tsp of vinegar. With this tool, you can even wash the stubborn fat in the pan.
Citric acid
It will help you get rid of limescale perfectly, you just need to pour 2 tbsp of acid into the kettle, pour water and turn on the kettle, bring it to a boil. After that, wash it well several times. You can also wash dishes and glasses with acid, it will give them shine.
Laundry soap
Just dissolve the soap in water or soap a sponge with it - the product not only cleans dishes from food residues, but also disinfects them.
Baking Soda
It will clean all kinds of dirt from dishes and work surfaces in the kitchen very well. It can also be used to remove unpleasant odors from the refrigerator.
OBOZREVATEL also reported what forms and materials should be put in the oven and how it affects the food cooked in them.