Trending:
Helps fight difficult stains and whiten clothes: what to replace chemical laundry detergent with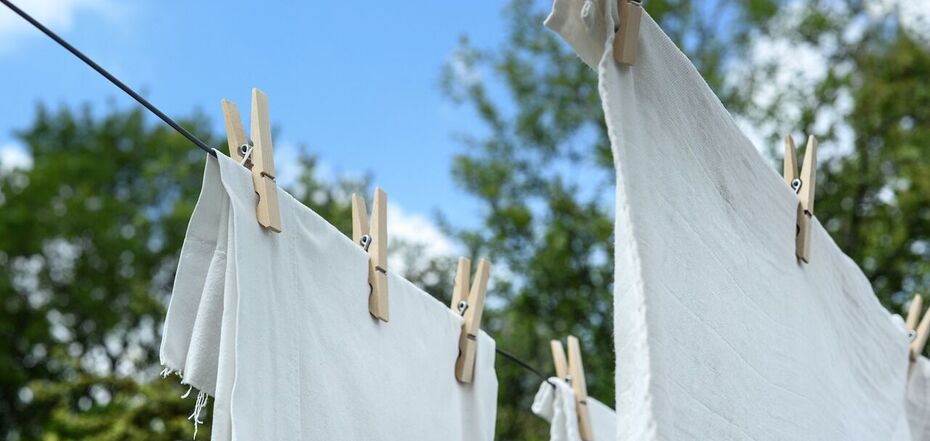 White clothes. Source: Pixabay
White clothes get dirty quickly. Sweat, dirt and stains are difficult to remove. Repeated washing can change the color of your clothes or make them dull.
Blogger Chantel Mila published a video on TikTok, where she shared her secret on how to whiten clothes. To do this, she prepares a mixture of natural ingredients rather than buying chemical products.
Most people use bleach to bring the bright color of white clothes back. However, it is aggressive to fabrics and can leave unwanted stains.
According to Chantel, you can remove any stubborn stains and make clothes lighter with a simple mixture.
You need to mix three tablespoons of hydrogen peroxide and one cup of baking soda. If there are stains from greasy food, then add one teaspoon of dish detergent or powder.
Fill a tub or bowl with warm water and put the clothes in. Then add the mixture and soak the clothes for 30 minutes, wash by hand or in a washing machine. Rinse under running water and leave to dry in the fresh air.
It will not only remove dirt but unpleasant odors as well. It will also make the color brighter.
Earlier OBOZREVATEL published tips that will help to make faded clothes snow-white again.
Subscribe to OBOZREVATELchannels in Telegram and Viber to be aware of the latest events.