Trending:
Best hair accessories for autumn: 6 win-win options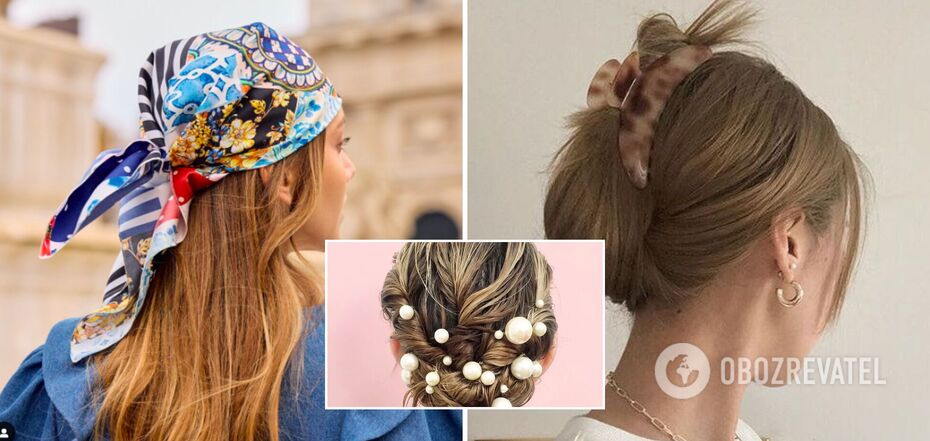 Autumn in our region is the time of year when we especially want to decorate ourselves with accessories to counteract the withering of nature. And often we undeservedly forget about hair jewellery. Meanwhile, they can revive your hairstyle and complete a stylish look. At the same time, they do not take much time - often just one movement is enough to bring beauty.
The ArchZiner blog has collected six options for hair accessories that will be relevant this autumn. Moreover, they will not go out of fashion either this season or in the coming ones.
Crab hairpin
These accessories have long been a true classic. They are very functional at the same time - they are easy to use and work well with any hair texture, and also look spectacular, easily gathering even unruly strands into a strict hairstyle. In autumn, stylists advise to move away from bright colours in favour of restrained design options - monochrome, turtle or leopard print, geometric ornaments, etc.
Headbands
If you don't want to gather your hair, but at the same time want to complete your hairstyle with some kind of accessory, take a closer look at headbands and hair scarves. They are always relevant, don't look too strict, make the whole look cute and romantic, and are easy to put on. The main thing is to choose an accessory that does not squeeze your head and is comfortable to wear. Alternatively, a twisted silk scarf can play the role of a headband.
Bows
No, we're not talking about the huge, lush synthetic designs that little girls often wear on their heads. We are talking about stylish hairpins or hair bands decorated with bows made of various materials - satin or velvet ribbon, lace or faux leather. They give the look a retro vibe and Parisian chic. Fashion advice - it is better if there is only one bow.
Bandanas
The cyclical nature of fashion has brought the trends of the noughties back to the forefront, and with them, bandana scarves have returned to us. This accessory allows you to conveniently gather your hair and at the same time look original and without a touch of retro, as with classic scarves. Printed and plain, tied under the nape of the neck and on the forehead, twisted into a rim, with a bow and with hidden ends - there are no limits to experimenting with bandanas.
Automatic hair clip
A hair clip that can be used to gather a few strands into a ponytail in one movement is a practical and stylish option. There are many variations in the design of automatic hair clips - from minimalistic and almost invisible to lush and bright, from miniature to massive. It will not be difficult to choose something personally for yourself and for a specific look.
Pearls
Pearl jewellery is a timeless classic and synonymous with elegance. Pearl hair jewellery is a trend that never goes out of style. They can be used to decorate crab and automatic hairpins, embroidered bandanas and bows, and inlaid headbands. Especially relevant now are pins and invisible pins with single pearls or miniature compositions that will add a romantic touch to the image without overloading it.
As OBOZREVATEL reported earlier, with the onset of cold weather, hairstyles need not only high-quality accessories, but also appropriate care. Trichologist Yulia Dudiy told us how to take care of your hair in the autumn-winter season.