Trending:
A cause for celebration or important news: May 1 horoscope for all zodiac signs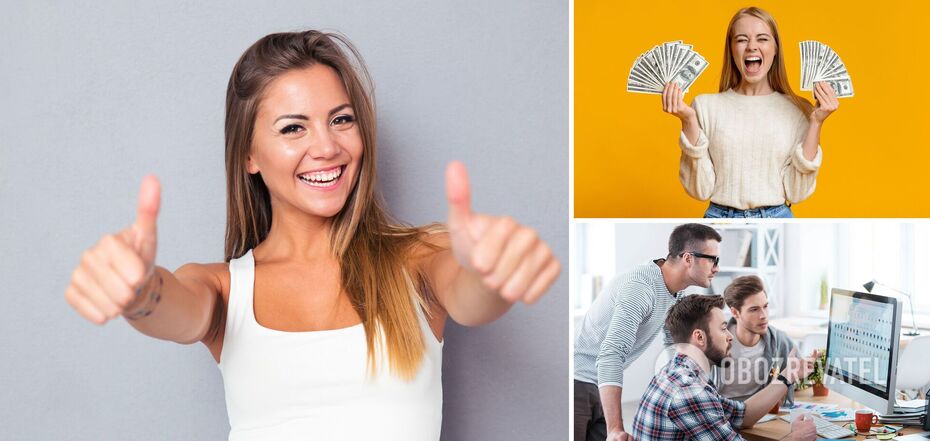 Aries will have reason to celebrate. Aquarians will receive important news that will make them reconsider their plans.
Tarologist and prognosticator Olga Solomka exclusively for AstroOboz made a horoscope for all zodiac signs on May 1. Find out what awaits you.
Aries.
There will be some cause for celebration, perhaps someone in the family will celebrate an anniversary or some other family holiday. In any case, you won't have time to work, because you will have to celebrate.
Taurus
The day will be somewhat nostalgic when something will remind you of the good old days when the trees were big, the sky was blue, and the grass was greener. You will mentally go back to your carefree childhood and rest your soul.
Gemini
You will have to devote the lion's share of your time to dealing with all your affairs concerning the signing of various documents, paperwork, permits, and opening or closing accounts, in short, there will be a lot of bureaucratic matters.
Cancer
This will be quite a varied day, there is time for both work and rest, because today you have the opportunity to work, and your hobbies time to give, and even a little relaxation, take a walk and chat with acquaintances.
Leo
Relatives will need special attention, and no matter how busy you are, you have to put aside all your business and deal with your family matters. Therefore, it's better not to plan any important matters today.
Virgo
There is an increased probability of getting to an interesting event, social or cultural, and you will be there not only an ordinary spectator but also an active participant, where you can show all your talents and best qualities.
Libra
The day will be full of a sense of victory. Perhaps you get first place in competitions or contests and have some awards, prizes, and rewards. And although the competition will be quite high, your victory in this will be doubly pleasant.
Scorpio.
You and your stubborn character will be on the verge of breaking up a relationship today. The level of confrontation will be so high that today could be a watershed in your relationships with people important to you.
Sagittarius
You won't need to work too hard to get good results today. It feels like you just sat back and sat through what you dreamed of, you just waited - and what you wanted happened.
Capricorn
A high probability of getting into romantic adventures, when love will inspire you to various feats, and for the sake of love you will be capable of quite adventurous deeds. There may be declarations of love, jealousy, clarification of relationships, and reconciliation.
Aquarius
Today's news will make you think, and maybe even reconsider both your contacts and even long-standing attitudes in life, because it will turn out that everything is not at all the way you imagined, and a significant correction is needed.
Pisces
The load today will be quite significant, and it's not just a mental load, but also a physical one, when you have to work hard and almost carry heavy things. However, it could also be exhausting for you emotionally.
As reported by OBOZREVATEL, earlier astrologers told which zodiac signs can stay without money in their old age. Mistakes of youth will cost them very dearly.
In addition, astrologers have suggested how to get rich for each sign of the zodiac. According to experts, you can achieve financial well-being by analyzing your mistakes and moving confidently toward the goal.