Trending:
What to make with rhubarb: sharing a recipe for seasonal baking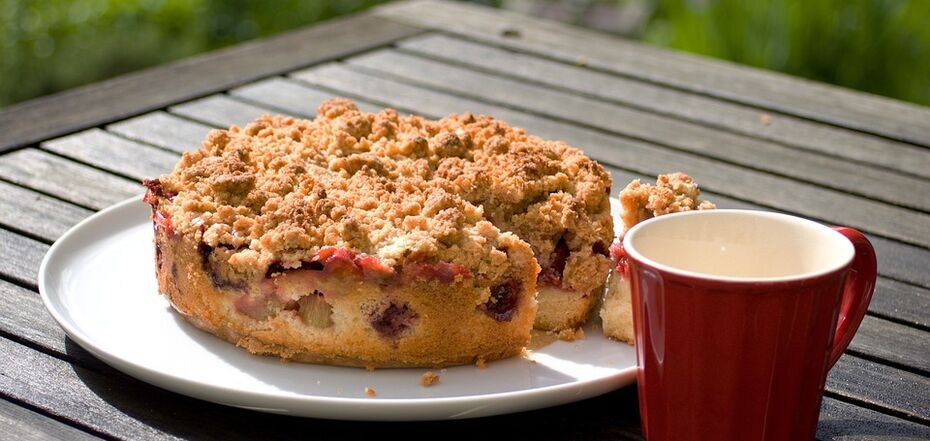 Rhubarb pie recipe
The rhubarb season has begun. It is a special vegetable that has a tart flavor and crunchy texture. It can be used to make pies, cakes, charlots, refreshing drinks and added to salads.
Food blogger Ulyana with the nickname uliana.blog_ on her Instagram page shared a recipe for apple pie with rhubarb.
Ingredients:
eggs - 3 units
sugar - 200 g
salt - pinch
mayonnaise - 5 tbsp
flour - 150 g
baking powder - 2 tsp.
sesame and sugar for sprinkles
rhubarb
apples
Method of preparation:
1. First you need to whip the eggs, sugar and salt to a fluffy mass.
2. To the resulting mass add mayonnaise and beat again to a fluffy mass.
3. Add the sifted flour and baking powder. Stir until there are no lumps.
4. Shred the rhubarb and apples. Add to the dough and stir to combine.
5. Pour the batter into the baking dish and sprinkle with the sesame seeds and sugar.
6. Bake at 180 degrees for 30-40 minutes.
Also on OBOZREVATEL you can read the recipes: