Trending:
How to choose strawberries without "chemicals": effective tips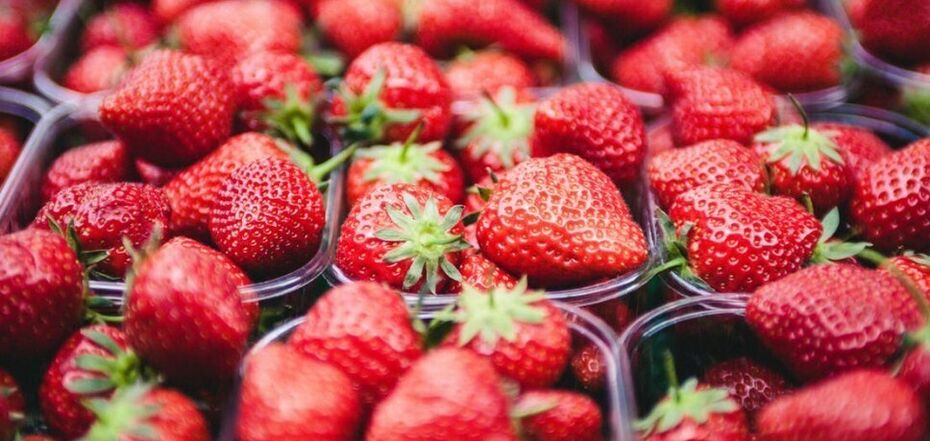 Fresh strawberries. Source: Pexels
Strawberries are one of the most delicious, healthy summer berries, which can be eaten fresh, as well as make jams, desserts and drinks. It is worth noting that it is a low-calorie product, which is rich in various vitamins, as well as macro-and micronutrients. And also it has a lot of vitamin C, B, E and A.
FoodOboz editors share helpful tips on how to choose healthy strawberries without chemicals and nitrates at the store and markets.
What to look for when choosing a product:
1. Color and stalk
Quality and safe strawberries, which are grown without chemicals, should be bright, rich red in color, without spots. The stalk must not turn black, and the fruit itself must be intact, without damage, otherwise the strawberries will spoil quickly.
It is important that if the berry has cloudy maroon or black spots indicate that the berry is starting to spoil!
2. Flavor
Delicious, homemade strawberries have a very pleasant smell that is unadulterated. It is worth noting that if there is distance between the berry and the leaves, the strawberries are sweet, and if the leaves are tight - with sourness.
3. Shape, texture and size
Experts recommend choosing small strawberries, a sign that they have been grown without chemicals. The shape of the berries should be rounded or elongated, maybe "scalloped", depending on the variety. Regarding structure, berries should be firm, not watery.
Also on OBOZREVATEL reported how to quickly prepare a summer tiramisu with strawberries and delicate cream.