Trending:
Elementary milk dessert made of ryazhenka: freezes in the fridge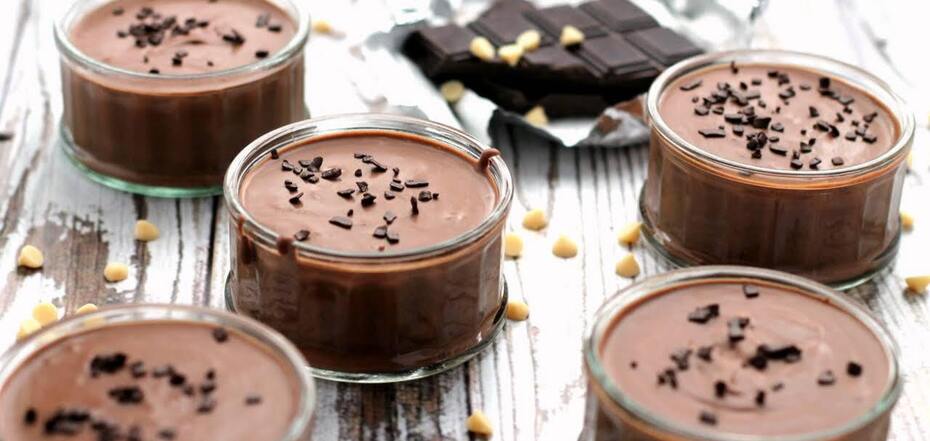 Ryazhenka has a very mild and delicate taste. Therefore, it can be an excellent base for a delicious dessert. And for the mass to hold its shape and not to flow - it is worth adding gelatin. Also turn out very tasty and attractive, if you rub chocolate on top.
The idea of making a simple dessert from ryazhenka, which freezes in the fridge, is published on the page of food blogger Irina Dimitrova(iriska_dimitrova) on Instagram. It is very convenient to serve such a dessert in portions at cremations.
Ingredients:
850 g ryazhenka
140-160 grams of sugar
1 tbsp. cocoa
20 gr instant gelatin
100 ml cold boiled water
2 tbsp cocoa (for 2nd layer)
grated chocolate
Method of preparation:
1. Add the sugar and cocoa to the ryazhenka. Mix well with a whisk or mixer.
2. pour cold water over quick-soluble gelatin and let it swell. Melt in a water bath or in the microwave and mix into the mass.
3: Pour most of the mixture into molds and place in the refrigerator for about 20 minutes.
Mix the remaining mixture (about 1/5-1/6) with 2 tablespoons of cocoa.
5. When the 1st dessert layer has slightly set, spread the top layer evenly and put it in the fridge again for about 2 hours.
6. The finished dessert is garnished with grated chocolate.
Also on OBOZREVATEL, you can read the recipes: