Trending:
You only have 7 seconds! What colors to wear to a job interview and what they mean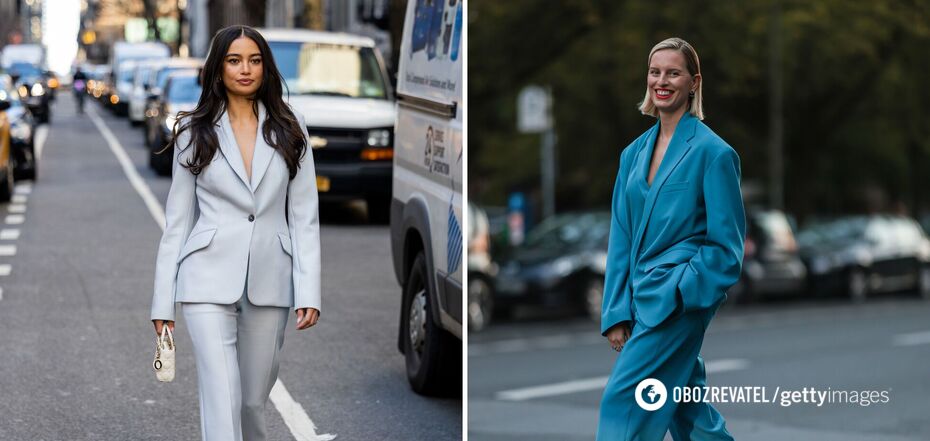 What colors of clothes are best to wear for an interview
It is normal to be nervous before an interview. You need to keep a lot of things under control: watch how you speak, how your resume looks against the competition, how you answer questions from recruiters or company executives, etc. However, it is important to remember another equally important, and perhaps even key, point: your appearance.
According to Forbes, you have only seven seconds to make a good first impression. It is impossible to demonstrate your intellectual abilities and skills in such a short period of time, so you need to look presentable. Much depends on the color of the clothes. This or that shade can tell a lot about a person, as well as add confidence and charisma or, on the contrary, reduce it. Read more about the winning colors for an interview and their significance in the OBOZREVATEL article.
Blue
Blue is a unique color because it suits everyone without exception. It suggests that you are a stable, reliable person who demonstrates calm organization. In history, blue has played an important role in personifying certain qualities. For example, in the Middle Ages, wearing blue in your wardrobe meant that you were rich and influential. If you're interviewing in a more corporate setting, a classic navy blue jacket or suit will be the best choice. In this outfit, you will literally radiate confidence.
If the interview takes place in a more creative environment, then take a closer look at blue shades, such as turquoise or sky blue, which will be fresher and more carefree. Also, don't forget to choose a blue that looks good on you and your skin tone. Warm skin tones look best with navy, flesh, or feathery blue. For those with cooler skin tones, deeper and richer blues are almost always suitable.
Gray
Gray can be a bit boring, but it is traditional and works as a neutral color that can be combined with most other colors. Gray symbolizes the ability to be rational and clear in problem-solving situations, which is a key quality that impresses interviewers. In psychology, this color is also associated with balance of mind and impartiality, which is also a great quality for problem solving.
Both dark gray and light gray are worthy options, so you can choose the one that appeals to you more. If the position you are applying for requires a creative approach or if you want to show off your personality, it is a good idea to complement gray clothes with bright accents. Red, green, purple, yellow, or blue will help you create a bold look within a logical and classic outfit.
White
White is a basic color that should be used as a neutral in every person's wardrobe at any time of the year. It suggests that you are very organized and picky about details. In addition, logically, white means that you are most likely a neat and careful person who is confident that you will not spill coffee on your clothes.
When it comes to a white outfit, it's up to you to decide whether you want to wear an all-white color, such as a dress or a pantsuit, or combine it with other shades. Of course, white goes well with black and other neutral colors, but it's better to avoid brown because brown has a certain stigma attached to it, and some shades can make your outfit look boring or outdated. White also goes well with a bold, bright palette, which is very beneficial for jobs in entertainment, branding, or public relations, as it gives you personality before you even speak. If you work in an office, the combination of white and pastel colors will add flavor and not be too striking.
Black
This is always a timeless classic that you most likely already have in your closet. Some people think a black suit is too trivial for an interview, others are afraid of appearing too gloomy and strict. However, you should put your fears aside, because black is about elegance, professionalism, strength and other leadership qualities.
Black can be easily combined with any other color. If you want to keep things simple, a black knee-length dress is a restrained classic choice. You can match it with a neutral blazer and high-heeled shoes or add a little color depending on the field of activity and the position you are applying for.
Purple/yellow
Earlier, OBOZREVATEL wrote about the rule of three colors in styling outfits. This technique allows you to play with different shades in clothes, shoes and accessories, combining them correctly. All the details are in our article.
Only verified information is available on our Obozrevatel Telegram channel and Viber. Don't fall for fakes!