Trending:
What to feed roses in May: the number of flowers will amaze you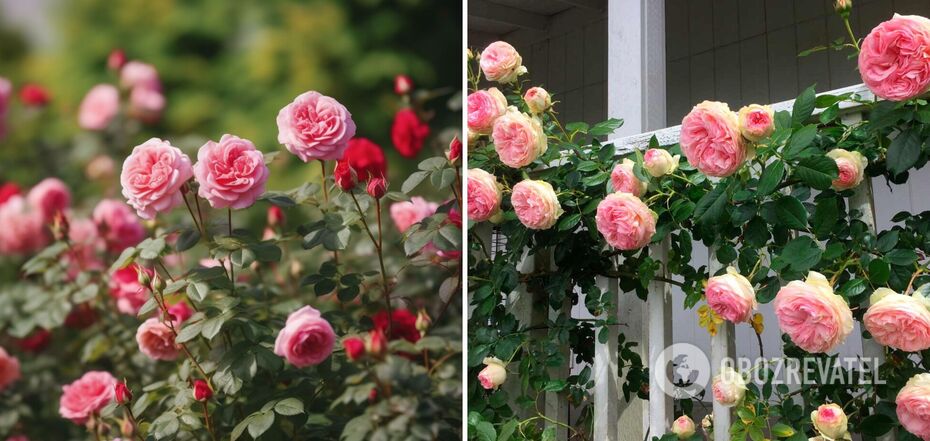 What fertilizer is best for roses
All flowers begin to grow and develop actively in May, so make sure to feed them before the start of summer. This is especially true for roses. Fertilizer should not be applied to dry soil because it can lead to burns of the root system. Fertilizing is best started when the temperature does not drop below +15°C.
At different stages of growth, roses will benefit from organic and mineral fertilizers. How to grow lush and bright flowers - read in the article OBOZREVATEL.
Fertilizers for lush blossoms
First, consider fertilizers that will saturate the soil and root system of the plants with nutrients. There are a number of fertilizers that affect flower size and the number of buds. These include phosphorus, for example. It promotes a strong root system and helps to grow lush roses. Phosphorus fertilizer is a universal fertilizer, and it can be applied throughout the warm season.
In addition, the lushness of the flowers and the number of buds can be improved:
potash fertilizers;
nitrogen fertilizer (fertilize in spring, nitrogen will saturate the plant and form a healthy green mass);
magnesium (needed at the stage of bud formation, affects the brightness of the petals);
iron (indispensable for the prevention of chlorosis);
boron;
manganese.
Organic fertilizers
Organic fertilizers are needed to improve soil conditions, reduce weeds, loosen the soil and enrich it with oxygen.
Manure
Cow and horse manure are ideal fertilizers for roses in May. Old manure should be taken, fresh manure is recommended except for making infusions. Use the latter in pure form categorically not, there is a risk of damaging the roots and increasing the susceptibility of roses to diseases. Fresh manure will just dramatically accelerate the growth of green mass, but it will not do any good. Infusion of manure is prepared by diluting it in water in a ratio of 1:10. It is necessary to insist for up to 10 days in the open air. Before recharge, the infusion is diluted again by half with water.
Bird droppings
Effective, fast-acting and useful organic fertilizer, which should be diluted in water in a ratio of 1:20 and insist on fresh air for 7-10 days. Before watering, the manure is re-diluted in water at a ratio of 1:3.
Infusion of herbs
Fill a container by a quarter with grass, haulm and various weeds, chopping them beforehand. After that, add 2 tablespoons of soda ash, pour water and wait for the fermentation process. After filtering, the infusion is diluted with water in the proportion 3:10.
Wood ash
Another popular and effective organic fertilizer. Ash will nourish roses with potassium, calcium, magnesium, iron, phosphorus, sulfur. It can simply be poured on the bed in pure form (200 g per 1 sq. m.) or prepare a solution in the ratio of 30 g of ash per 10 liters of water.
Mineral fertilizers
Young plants are still better to feed with organics, and for mature plants ammonium nitrate is suitable.
In May, you can try potassium-phosphorus compounds (10 g of superphosphate and potassium sulfate per 10 liters of water). This will ensure a lush and bright flowering. Repeat such feeding can be repeated in June.
Earlier OBOZREVATEL told you what flowers will protect vegetable crops from pests and diseases.
Subscribe to OBOZREVATEL channels in Telegram and Viber to keep up with the latest news.