Trending:
What are the most jealous cats: top 3 breeds and photos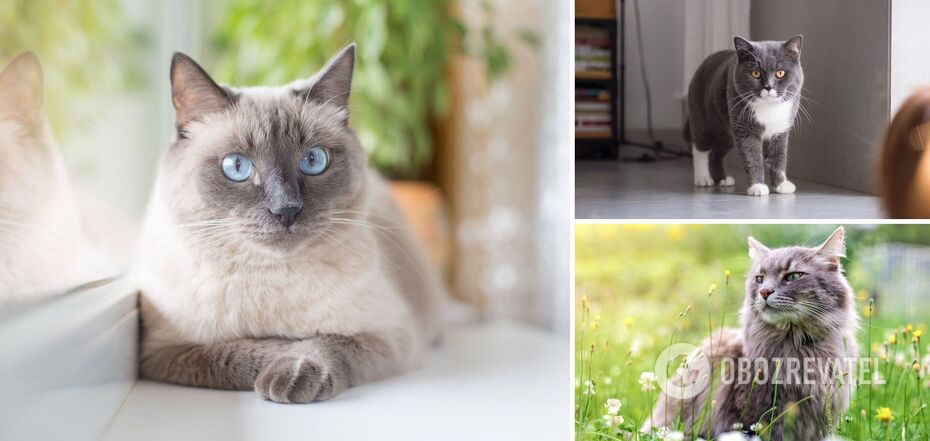 Siamese, British and Siberians are capable of real jealousy scenes
Cats seem at first glance to be less attached to their people than dogs. In fact, they just show their love differently. It is easy to check this up if you find yourself in a situation when another person or an animal starts to claim the attention of the main person for the cat. In this case, purrs are capable of real jealousy scenes and may even show aggression towards their competitors.
And some breeds are more prone to such behavior. OBOZREVATEL tells about the most jealous cats.
Siamese
The stubbornness of Siamese has become a legend among cat lovers. One manifestation of this stubbornness is precisely the tendency to be jealous of the owner. Faced with this emotion, the blue-eyed beauties will not hold back and may even begin to show outright aggression.
British shorthair
Cute plush creatures are fascinating because of their ability to be loyal to their owners. The flip side of this coin is jealousy. A disgruntled Brit can make a nasty mess not only to the one who separates him from his beloved, but also to the object of his adoration.
Siberian
These big, furry cats are highly intelligent and have a canine-like personality. They are very loyal to their owner and will hardly forgive any encroachments on him. Especially when it comes to other animals. However, Siberians prefer to avoid strangers as a minimum, and often simply don't let them get close.
OBOZREVATEL previously told about the miniature cat breeds, which all their lives look like kittens.
Subscribe to the channels of OBOZREVATEL in Telegram and Viber to keep up with the latest news.