Trending:
The best cars of the last 25 years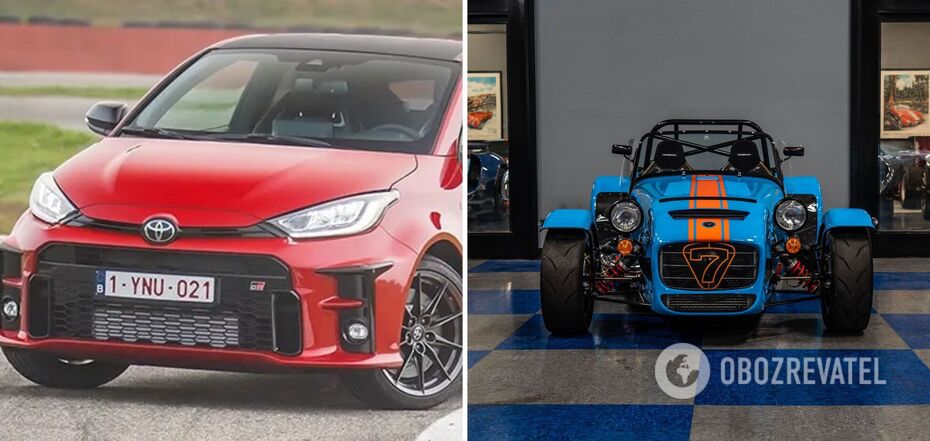 Top 5 legendary cars
Auto manufacturers are trying to create a model that will become legendary and will be remembered by everyone, not just car enthusiasts. Experts have been testing and studying cars to choose the best ones for the last 25 years.
Pistonheads has published the top five cars that deserve to be recognized and highlighted. These cars not only have a modern design but are also comfortable to drive and safe for long journeys.
Toyota GR Yaris
This hatchback surprises with its performance and handling even while driving at high speeds. Despite its small size, GR Yaris offers stability, comfort and power. The car is equipped with advanced technology and a powerful 1.6-liter turbocharged 3-cylinder engine.
BMW E39 M5
Altoght the car is older and heavier than other cars, it showed good results and surprised with its power. The sedan has a V8 engine and accelerates to 100 km/h in 5 seconds. The maximum speed is 250 km/h. Such a vehicle guarantees you a comfortable and fast ride.
Porsche Carrera GT
A two-seater sports car with a "mid-engine" layout and rear axle drive. It is one of the most powerful production cars created by Porsche. Unlike most Porsche models equipped with 2.7-liter opposition engines and 3.8-liter high-turbocharged engines, the Carrera features an "atmospheric" 5.5-liter non-turbocharged engine for the first time. The body is made of carbon fiber.
Caterham Seven 620R
A hand-built racing machine based on the Caterham Seven R500. It is powered by a 2.0L inline-4 engine with 310 horsepower. The model held the world record for time acceleration from 0 to 95 km/h for a long time. The car could accelerate to 95 km/h and then stop before the Ferrari F40 reached the same speed.
Lotus Elise
Plans for this two-seat rear-wheel drive roadster appeared in early 1994 and were realized in September 1996 by the Lotus Cars British automaker. The car can accelerate up to 240 km/h. It became known that the Lotus Elise is being discontinued on December 23, 2021, along with the company's two other models, Exige and Evora.
Earlier OBOZREVATEL reported on the best classic car of all time and its features.
Subscribe to OBOZREVATELchannels on Telegram and Viber to be aware of the latest events.