Trending:
Hidden Bible fragment found that no one has seen for 1500 years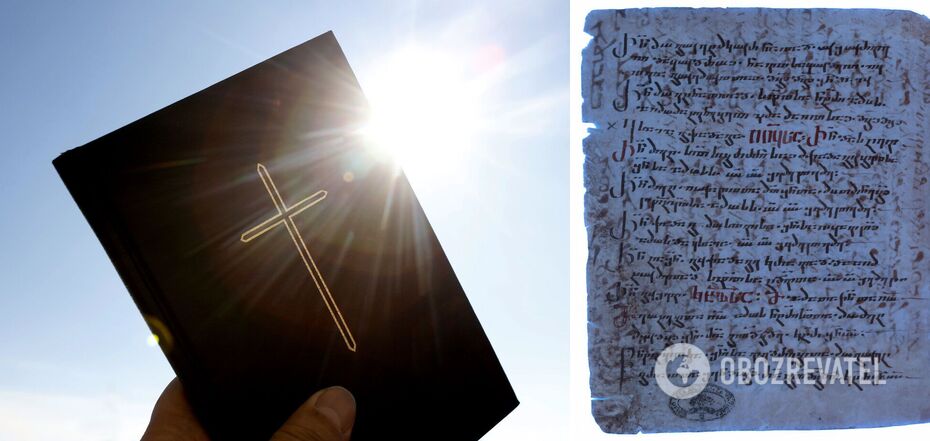 Found fragment of the Bible was written in the sixth century
A hidden fragment written about 1,500 years ago was found in a manuscript of the Bible, which is stored in the Vatican Library. This is an extended version of one of the chapters of the Gospel of Matthew.
About the discovery told the historian of the Austrian Academy of Sciences Gregory Kessel. His research was published in New Testament Studies, published by the University of Cambridge.
Kessel managed to find the hidden text using ultraviolet photography. This made it possible to see the early text hidden under the three layers of words written on the palimpsest. Such manuscripts were quite common in antiquity, when the same paper was written over and over again, hiding the original text. But palimpsests were not used to convey some secret knowledge that others should not see, but simply because of the lack of parchment.
According to Kessel, the text he discovered is an expanded and previously unknown version of the 12th chapter of the Gospel of Matthew. This text was originally part of an ancient Syriac translation of the Bible made about 1500 years ago.
"Based on paleographic features, the original manuscript of the Gospel can be dated to the first half of the sixth century. The fragment is so far the only known remnant of the fourth manuscript evidence of the Old Syriac version," the scientist noted.
Currently, the manuscript with which the historian worked is in the Vatican Library.
The historian believes that the manuscript opens up unique opportunities for researchers to understand the early stages of the textual evolution of the Bible. It also shows how the text has changed.
In particular, the original Greek version of Matthew 12:1, most commonly used today, says, "Then, one Sabbath day, Jesus was passing through a field of wheat. His disciples got hungry and began to pluck the ears of wheat and eat the grain."
In the found fragment, the Syriac translation is somewhat different. It says: "they began to pluck the ears, grind them in their hands and eat."
The OBOZREVATEL also previously reported on whether there really was a Flood mentioned in the Bible, as well as on the ancient Hindu Puranas, Sumerian myths and the "Epic of Gilgamesh."
Subscribe to OBOZREVATEL channels on Telegram and Viber to keep up with the latest developments.