Trending:
From Bulgaria to Cyprus: Europe's best resorts for a beach holiday with the family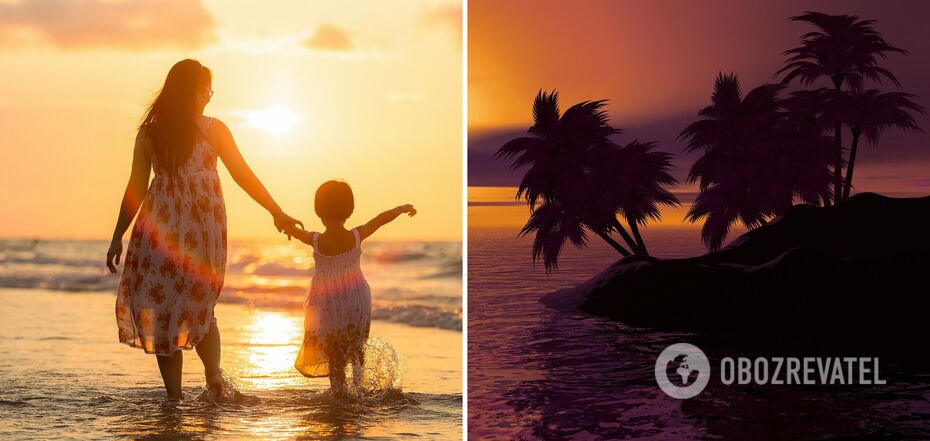 The blue sea and hot sand... What else do you need for a relaxing vacation with your family? There are many things: the prices do not bite, the hotels were clean and comfortable, near some tourist attractions, the road to the airport did not take forever, the staff was friendly, and so on to infinity. What resorts in Europe best meet all requirements - read the selection of OBOZREVATEL.
Nessebar, Bulgaria
Nessebar is one of the best resorts in Bulgaria. It combines incredible nature, ancient architecture, clean miles of beaches, beautiful infrastructure, and delicious cuisine. This city is ideal for family holidays, especially if you go on a trip with children.
Bulgarian resort is considered to be quite budget-friendly, so it can be afforded by almost everyone. Prices for hotel rooms for three people here start from €30 per day. And this is with breakfasts.
In addition, there are a lot of different entertainments. For example, 15 minutes from Nessebar there is the largest water park in the country - "Paradise". It will be fun not only for kids but for adults as well.
It is also advised to walk around the historic part of town to admire the old buildings and various historical sites.
Corfu, Greece
Corfu is a paradise resort located on the Greek island of the same name. The island is unique not only because of its pristine nature, cozy restaurants, and comfortable hotels but also because it is washed by two seas: the Ionian Sea and the Adriatic Sea.
Corfu can be easily called a record-breaker in the number of attractions. Only the monasteries there are more than 460. However, some of them are so small that they live no more than 8 monks. By the way, this resort is beloved by Italians, because the island has a lot of buildings that remind them of their homeland. For example, the old town of Kerkyra is very similar to Venice.
Most budget hotels are located in the central part of Corfu. From there to the beaches should walk for about 15-20 minutes. Here you can find rooms for € 30-35 per night. The closer to the shoreline, the more expensive the accommodation.
It is worth noting that most of the local beaches are paid for, but this ensures cleanliness and order on them. You will have to pay €1.50 for adults and €0.70 for children.
Menton, France
This European resort is not too famous among Ukrainians, and for good reason. The local nature falls in love at first sight: the citrus gardens, snow-white beaches, and bright streets of Menton will win even the most demanding tourists. The local cuisine is a topic for a separate conversation.
However, this is not a budget destination. Only the cost of living will cost you at least 90 euros per day. It should be recalled that in French hotels rooms are often of small size, so three people may not have one room.
However, this is a minor drawback compared to all the advantages of Menton. There are dozens of beaches, each of which has its own characteristics: recreation areas for athletes and surfers, families with children, and young people. Everyone in this city will find something different.
Ayia Napa, Cyprus
Like any other resort in Cyprus, Ayia Napa is famous for its clean beaches, plenty of entertainment, and very beautiful nature. It is an ideal place for a family vacation because it has everything you need for children and adults.
The whole town is filled with various water parks, entertainment centers, museums, and contact zoos. In addition, Ayia Napa has a lot of attractions for outdoor activities. Those who like sightseeing tours will also like it here because there are a lot of attractions: temples, cathedrals, fountains, and sculptures.
Prices for hotels here start at €60 a night. All beaches of the resort are free, but you have to pay for deck chairs, umbrellas, and all additional services.
Restaurants and fast food in Ayia Napa are placed at every step, so you can find food for your taste and purse.
Kotor, Montenegro
There's no need to look for a better place to stay. Kotor is an ancient city with a stone fortress, which is surrounded by high mountains on one side and the Adriatic Sea on the other. It has everything: many historical locations, beaches, and long paths for hiking or biking.
Add to all these advantages low prices for accommodation and food, and you have an ideal resort for a family vacation.
Kotor has both paid and free sand or shingle beaches. In addition, there is a magnificent water park, many museums, the fortress of St. John, churches and cathedrals, so you will not be bored.
Earlier OBOZREVATEL told which resorts the beach season begins in May.
Only verified information in our Telegram channels Obozrevatel and Viber. Do not be fooled by fakes!