Trending:
Features found to secretly drain iPhone battery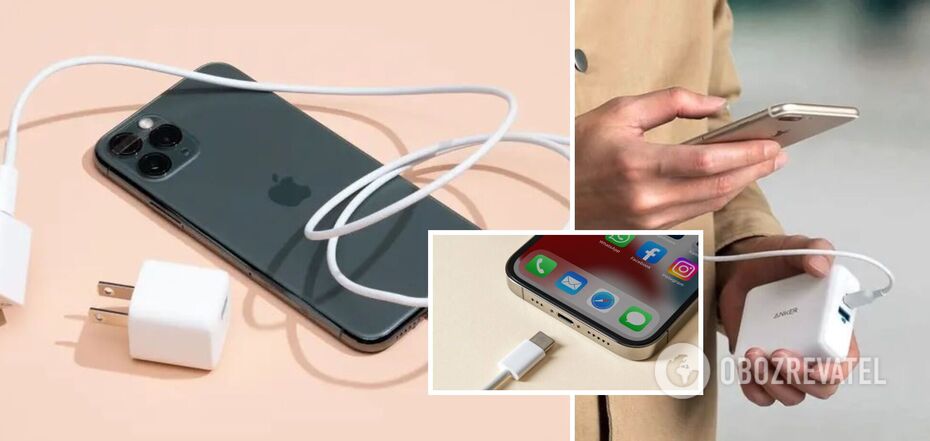 Sometimes iPhone users notice that the smartphone has started to hold less charge than usual. There can be many reasons, but according to experts, several features are secretly draining the battery.
If your iPhone's battery is rapidly dropping to a low split, check to see if you have battery-sucking features enabled. OBOZREVATEL sorted out exactly what you should turn off.
Unnecessary vibration
On iOS 16 there is a vibration response when you type. Previously there was only a distinctive clicking sound. Even Apple cautions that keyboard vibration can affect the battery. Your smartphone's battery life will decrease.
To turn off keyboard vibration, go to Settings, find "Sounds" and turn off "Keyboard Feedback."
Lock screen.
The lock screen has also changed in the iOS 16 update. Developers have added widgets and Live Activities tiles. This is, of course, convenient, but it affects the battery life of the iPhone.
The thing is that through these widgets programs are running in the background, actively downloading data and updating information (weather, sports data, etc.).
You can remove unnecessary widgets from the main screen by selecting "Settings" and pressing "-" on each of them.
Internet signal and network reception
Some experts say that even disconnected Internet affects autonomy. Apps and system services make requests but don't get a response signal. This wastes the battery. And when the internet is present, it updates as usual.
Poor network quality also affects the battery. This especially happens when the smartphone searches for a signal and jumps between, for example, Edge and 3G.
Geolocation
Geolocation should be turned on when you need it. Constantly turning on geolocation drains the battery very badly. To save battery power, they suggest turning off the "Important Places" feature, which simply collects all your travel history. Go to "System Services" and turn off the functions you don't use.
Previously, OBOZREVATEL told you whether you can often recharge your smartphone when the battery is not yet dead.
Subscribe to OBOZREVATEL channels in Telegram and Viber to keep up with the latest developments.