Trending:
How to clean the hob grate: a simple and almost chemical-free method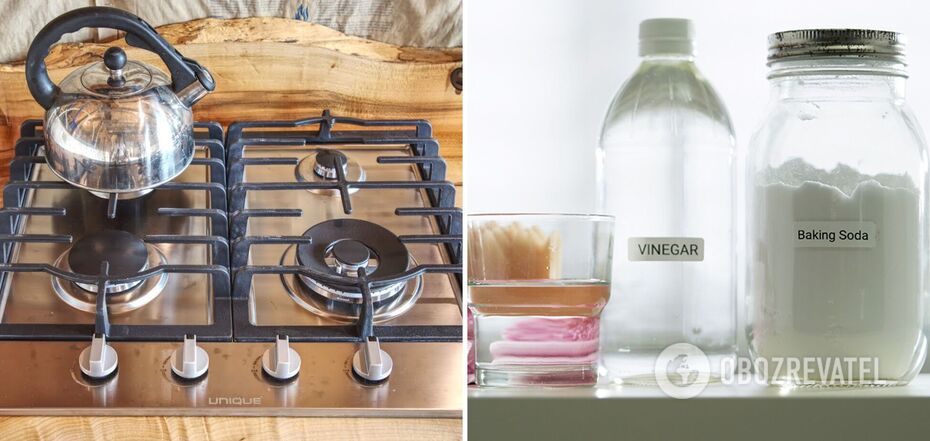 Baking soda and vinegar are the basis for a miracle cure
The hob is the device that gets the most use in the house. Liquids from pots and pans regularly spill onto it, grease from frying pans sticks to it, and all this quickly sticks to the metal under the influence of high temperatures. Therefore, cleaning it seems to be a difficult task and many people put this task on the back burner.
But in reality, things are not that dramatic. As OBOZREVATEL has found out, there is a way to clean the hob grate effortlessly and with cheap products that can be found in every kitchen. We're talking about baking soda and vinegar, which can be enhanced with mustard powder and salt.
To make a kitchen grate cleaner, mix all the ingredients in equal proportions. The result should be a fairly thick, homogeneous slurry. It should be applied to the grill and left to act for 1-2 hours. After that, rinse the grill well with water. To mechanically remove dirt, the treated areas can be wiped with a paste mixture of baking soda and water. If not all the dirt is removed, the procedure should be repeated.
Earlier, OBOZREVATEL talked about how baking soda and vinegar can be used to clean the entire house, including clogged sewage pipes and pet beds that have started to smell bad.