Trending:
"Difficult trials for Russia." The Russian leadership was mocked for its lofty speech about the country's greatness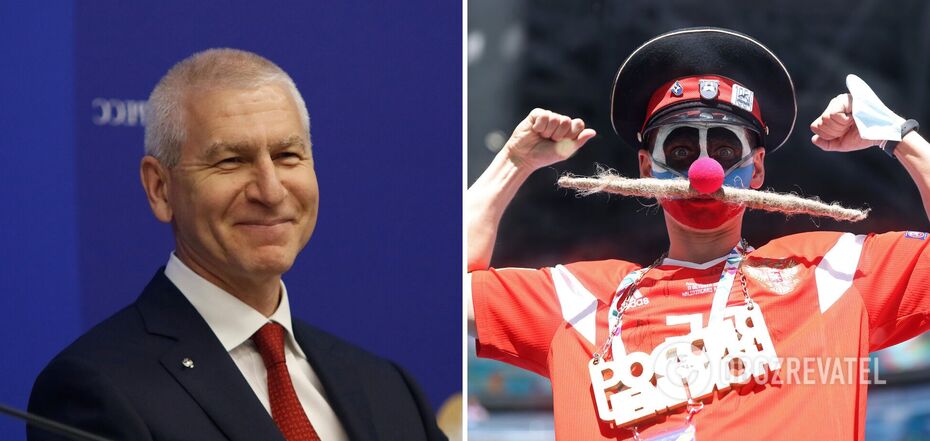 Oleg Matytsin on Russia's greatness
Russian Minister of Sport Oleg Matytsin became a laughing stock among Russian fans after his speech at the celebration of the 78th anniversary of victory in the Great Patriotic War. The official pathosously declared that the country was "on the verge of difficult trials," but that it would continue to "win in all arenas."
"I am sure that we will pass the present time with honor, despite sanctions and pressure. We are a great country with great victories. Our strength is in unity, in supporting each other. Sport is different because we don't wait for commands or appeals, athletes are always on the front lines, and they are still on the front lines, despite the ban on speaking in support of our president. We cannot betray the conscience of our great country," Matytsin said.
Sports fans from the Russian Federation could not contain their emotions at such words of their minister.
"And who arranged these "difficult tests"? Could it be the same people who suggest they pass them, and unite? Unificationists, when was the last time you and the people rode in transport?" - users were indignant.
Viewers ironically await the end of the "trials" to see the main culprit of it all in the dock at The Hague Tribunal.
"Yes, yes, that's right. Go through the trials with honor and meet their end in The Hague," "So, all these trials were arranged by your master," the Russians joked.
In addition, fans laugh at the way propagandists violate their own slogans about "sports outside politics."
Sports fans from Russia, wonder where all the talk about the benefits of sanctions has gone?
The network cannot understand what "great victories" the minister is talking about.
"What are these great victories of the Russian Federation? In what? Education, medicine, science, economy, agriculture, diplomacy, the military?", the Internet cannot understand.
Only verified information in our Telegram channel Obozrevatel and in Viber.Don't be fooled by fakes!