Trending:
The best used crossovers up to 7000 dollars in Ukraine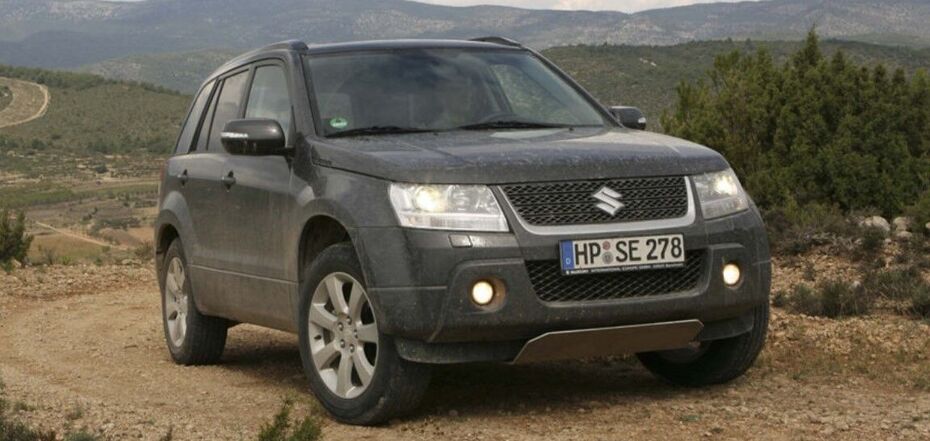 There are a lot of great cars for sale. Source: Suzuki
Budget crossovers in Ukraine are always valued. We offer to learn the three best models up to 7000 dollars, which will please the owner with reliability and practicality.
The range on the market of used cars in Ukraine is huge, this sector is overtaking the sales of new cars in our country. However, it is important to discern the best offers. OBOZREVATEL tells what crossovers with mileage you should pay attention to.
The best used crossovers up to 7000 dollars in Ukraine:
Hyundai Tucson;
Suzuki Grand Vitara;
Kia Sportage.
Of course, you can find other models for up to $7000. If you are sure of the quality, go for it. However, there are fewer problems with the crossovers presented here. Still, you need to study the car thoroughly.
Hyundai Tucson
One of those models that made Hyundai's name is synonymous with affordable quality. Today, the Tucson has high mileage on the aftermarket, but the car is very sturdy.
Suzuki Grand Vitara
Japanese used cars are a separate topic. Grand Vitara is the choice of enthusiasts. The model is not the cheapest to care for in service. But if you found a copy in good condition, take it before it's too late.
Kia Sportage
The closest relative of Hyundai Tucson. The same reliable and simple in operation car. Pay special attention to the machines that were imported directly from Korea already with mileage.
OBOZREVATEL previously reported about a cheap General Motors crossover which received good equipment.